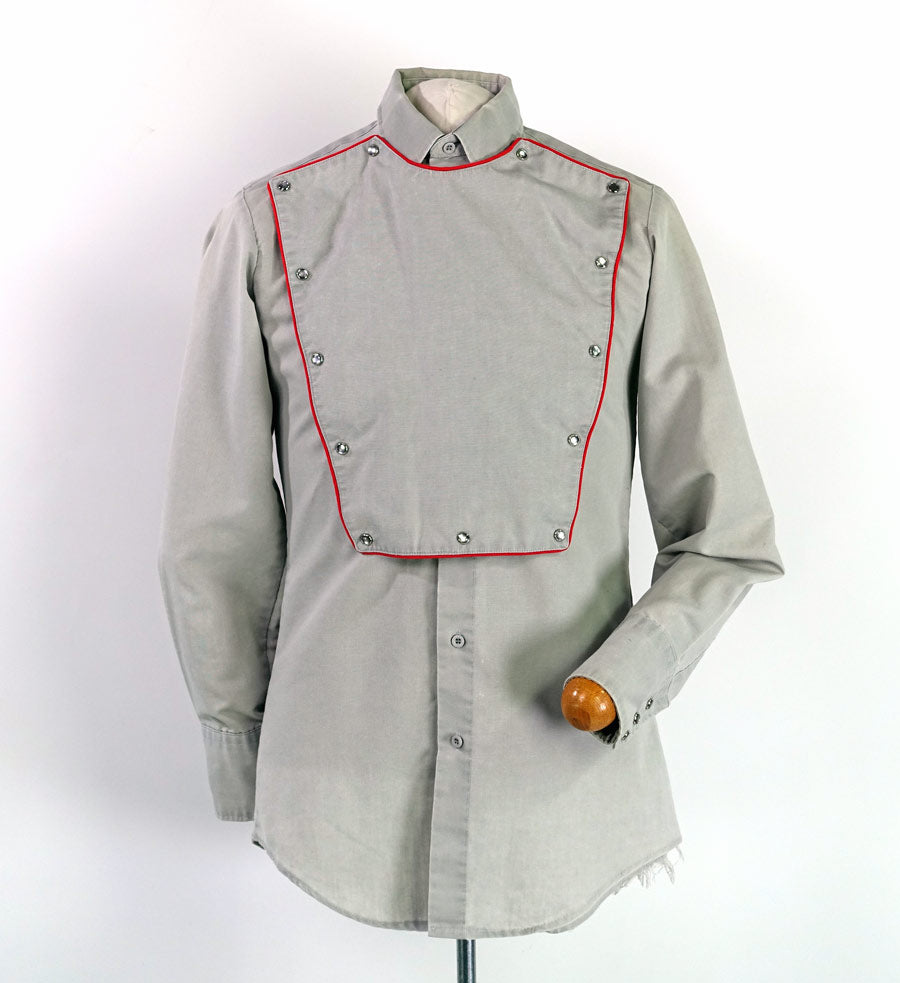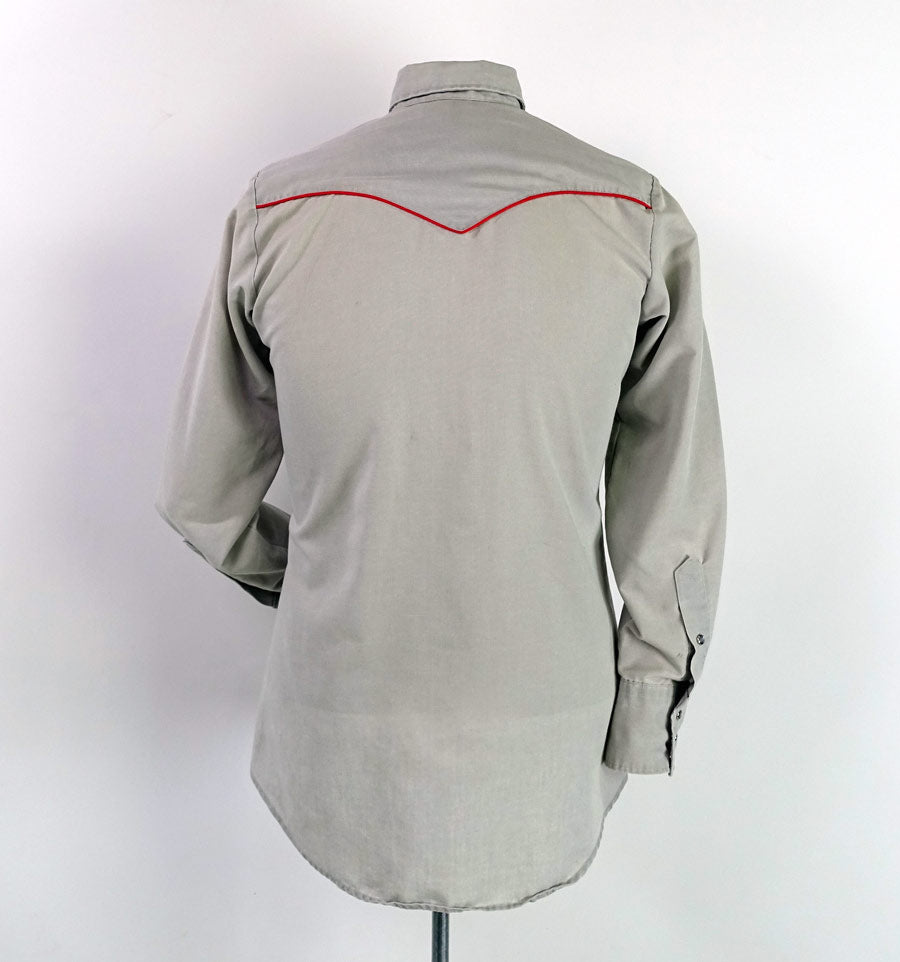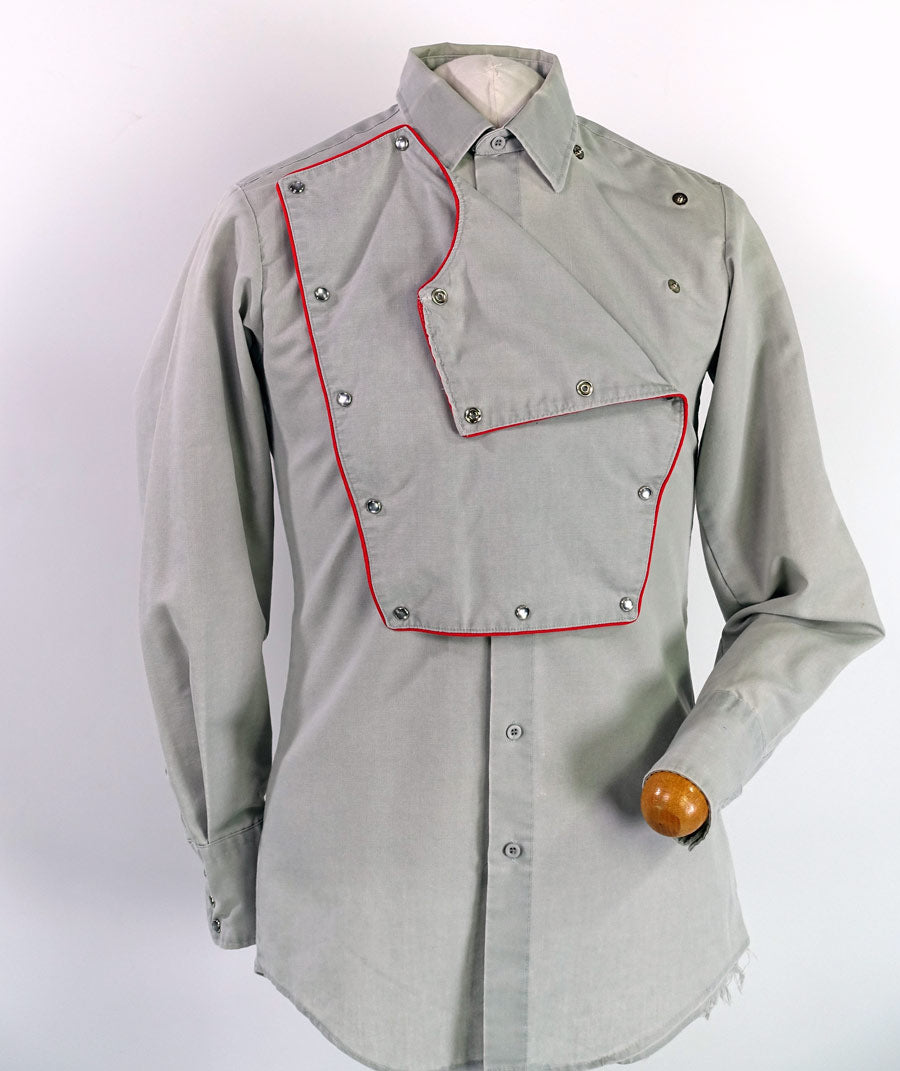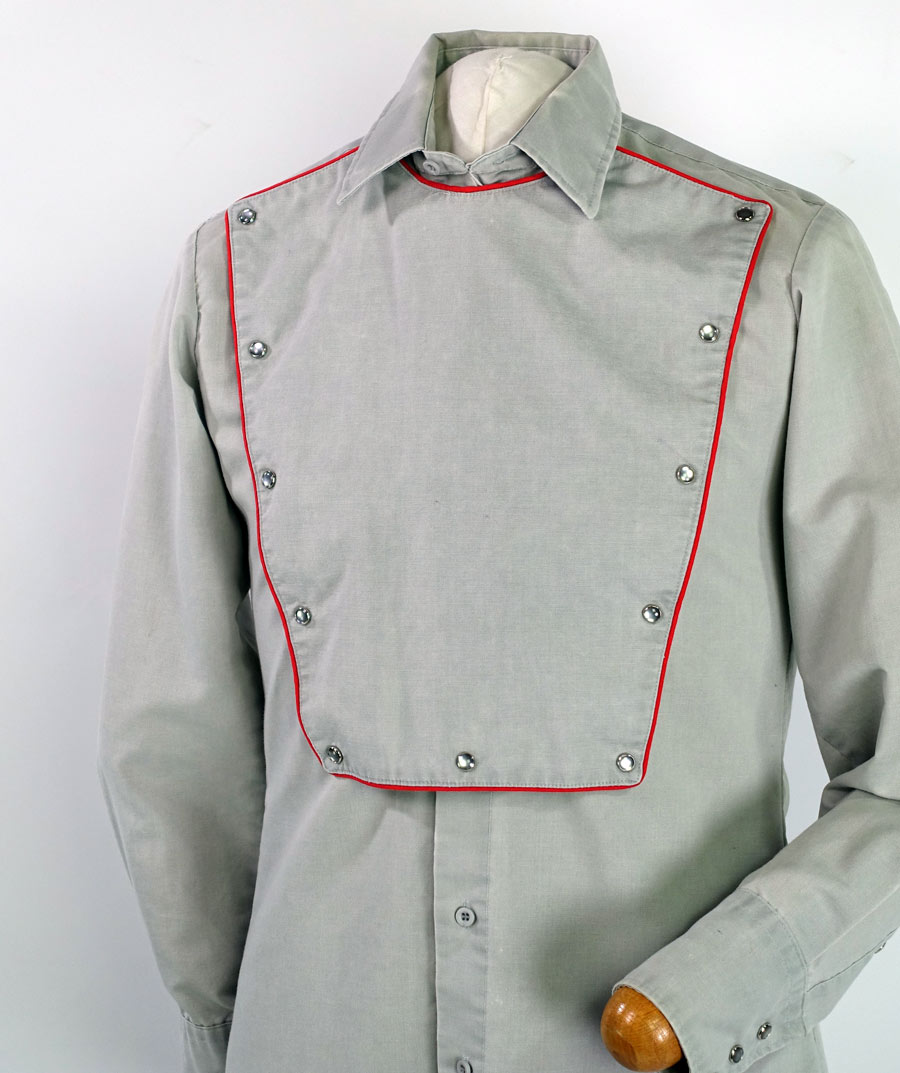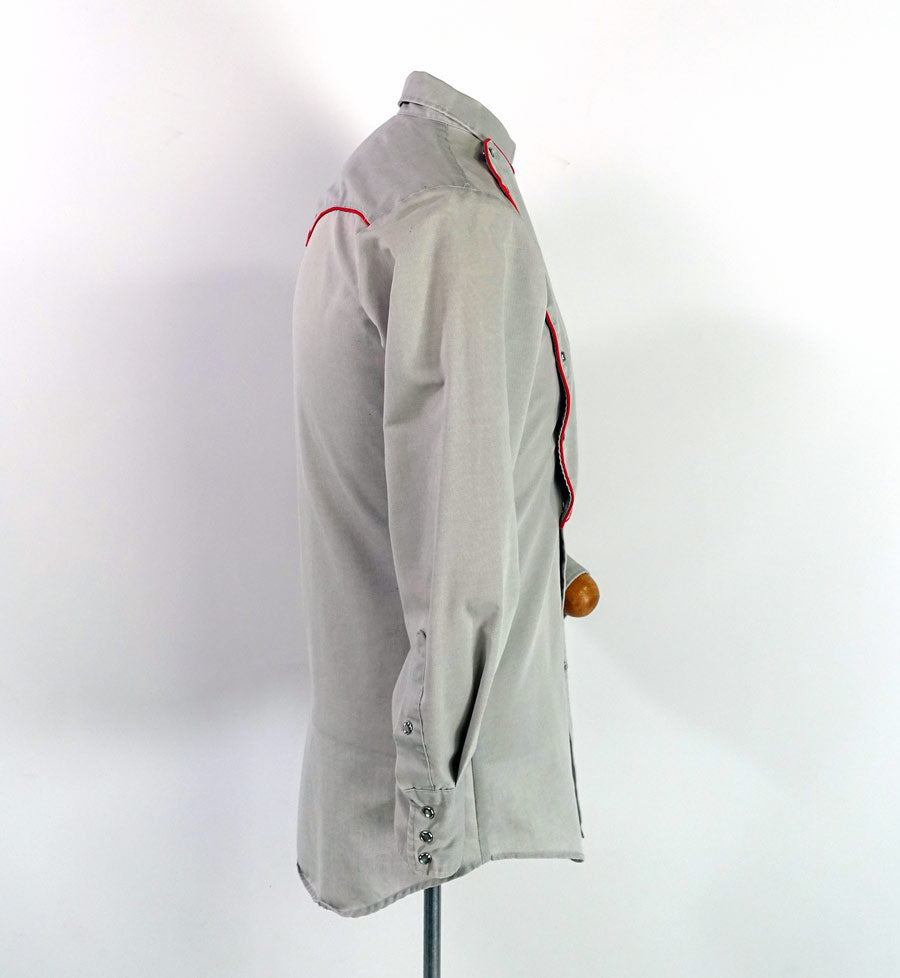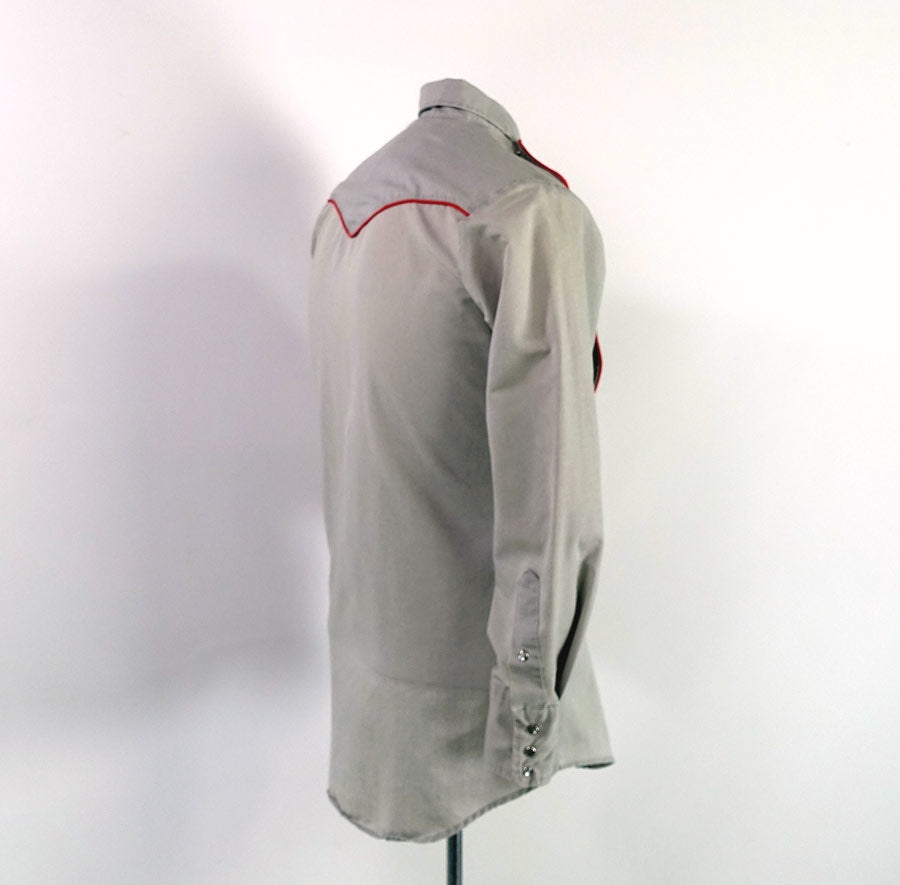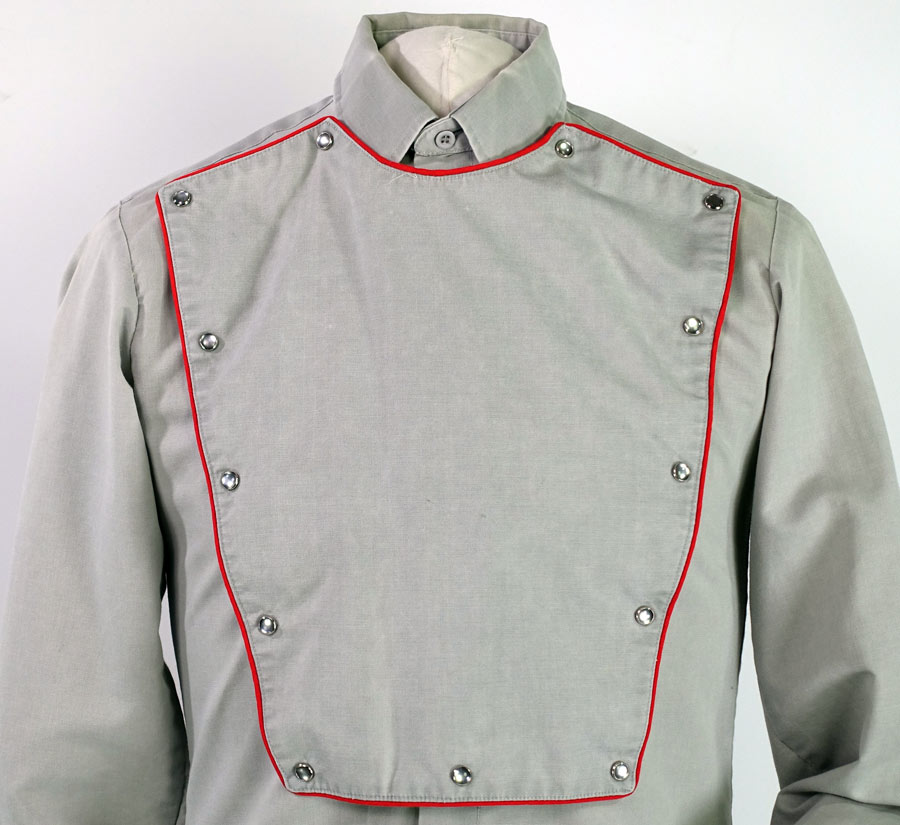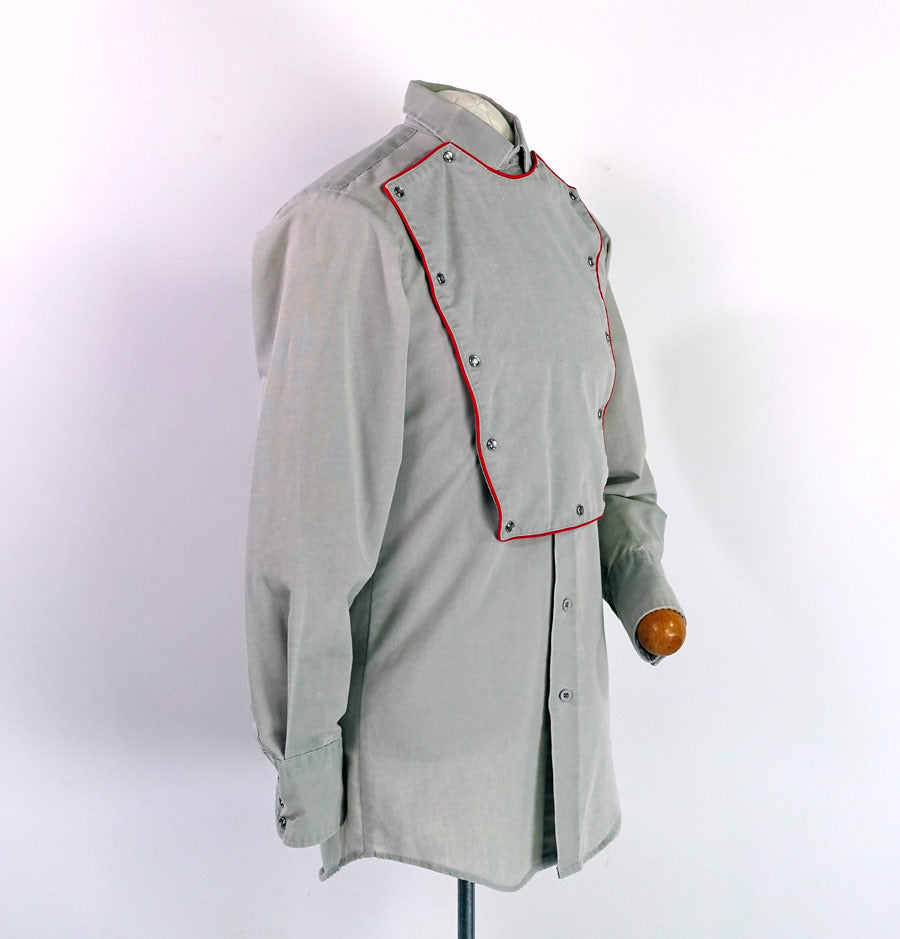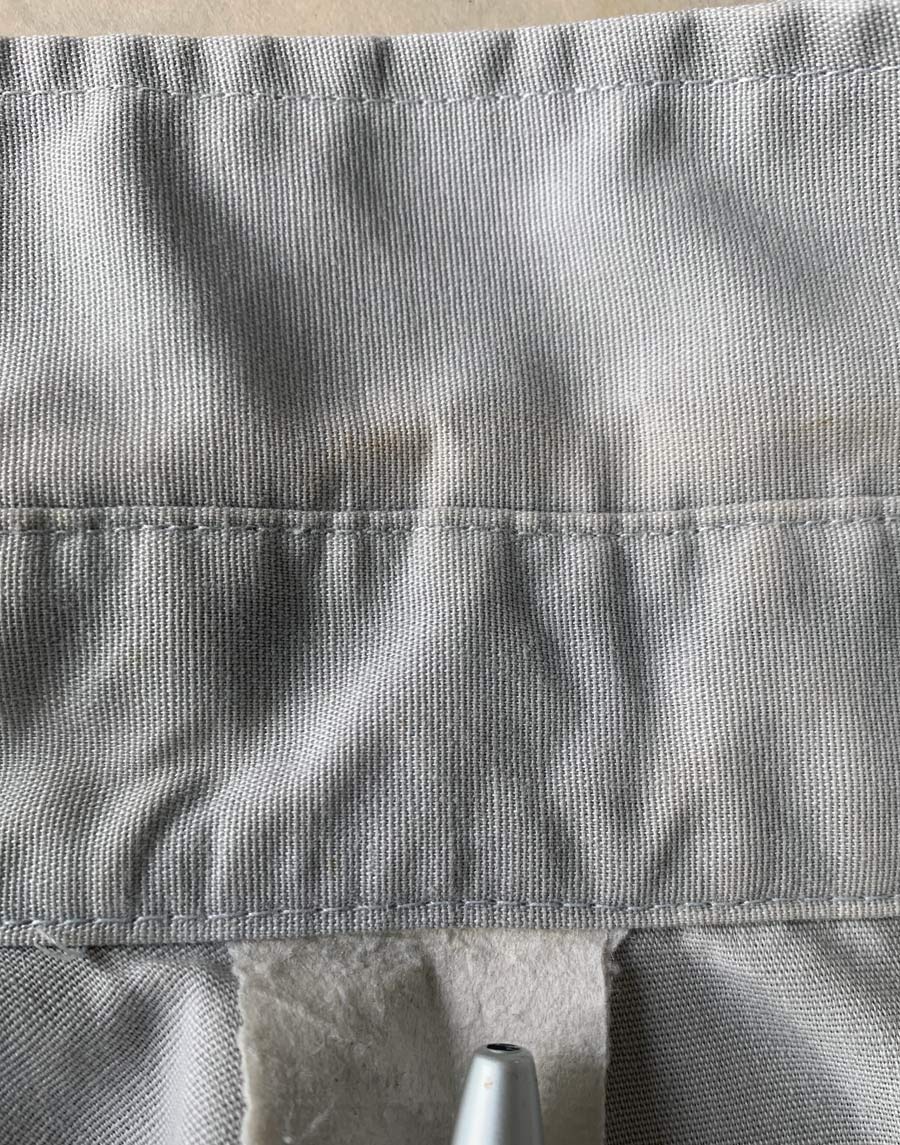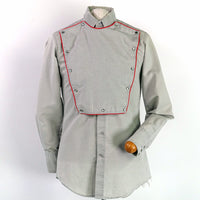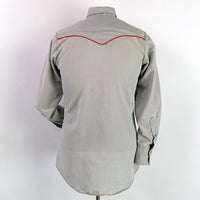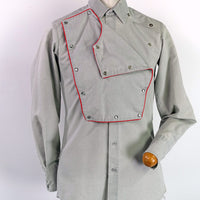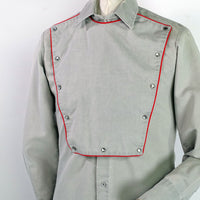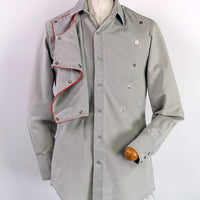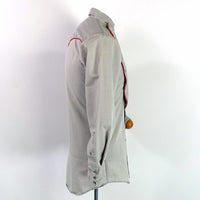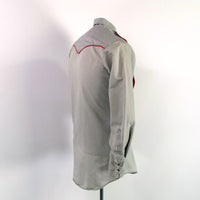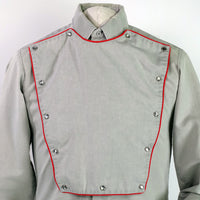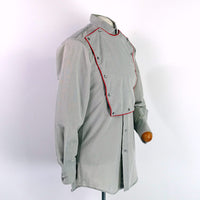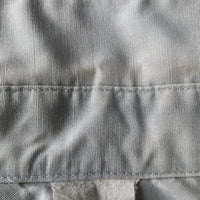 Men's 60s Vintage Shirt Western Bib Front Cavalry Pearl Snap Red Trim Small VFG
Western style shirts are fairly easy to find these days, vintage or modern. Bib shirts are seen much less frequently, even though John Wayne wore them for iconic roles in several Golden Age western movies, including Stagecoach, Red River, and The Searchers. Historically, bib shirts were worn more often by firemen and militias than by cowboys. The bib provided some extra warmth on the chest, and the touch of military-style flash was appealing.
This shirt, with its "normal" collar points, probably dates to the 1960s. It has a shirt tail hem and a back yoke that curves down to a point in the center. The bib and the back yoke are set off with red piping. The bib can be removed completely if desired.

SIZE: No readable size label
| | | |
| --- | --- | --- |
|  Measurements | Inches | Centimeters |
| Chest | 41" | 104 |
| Shoulders | 16" | 40.5 |
| Collar | 14" | 35.5 |
| Length | 31.5" | 80 |
| Sleeve length | 24.25" | 61.5 |

FABRIC/COLORS: Light gray, in a woven fabric that I believe is a cotton blend, and should be machine washable. The piping trim is red.

TAGS: The tag at the neckline is unreadable

CLOSURES: The shirt closes with seven small opaque gray buttons. The bib attaches using 13 pearl snaps. Each shirt cuff has three pearl snaps for the wrist, and one more to close the placket.

CONDITION: I have repaired a section of open seam along the right front hem. The shirt has clearly been loved and worn multiple times - there is variation to the gray color along the neck and outer collar due to uneven wear along the soft folds - see closeup. The fabric is intact.