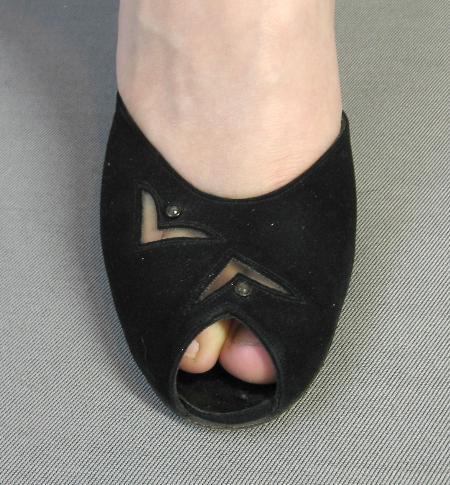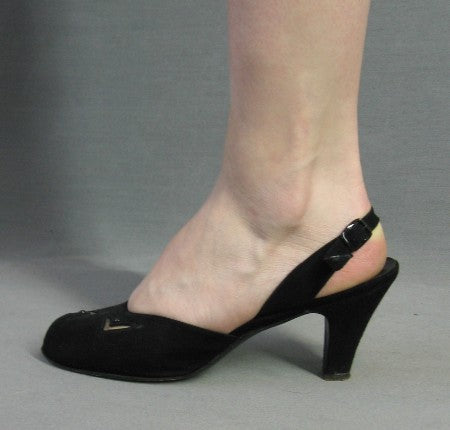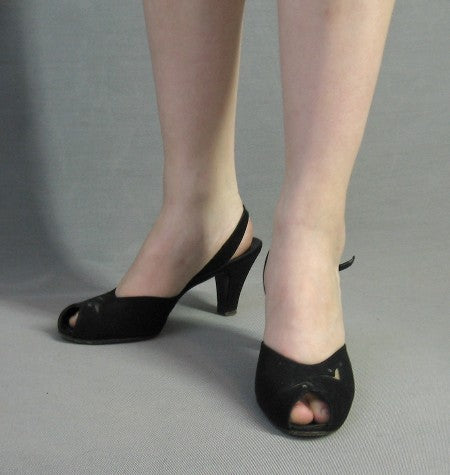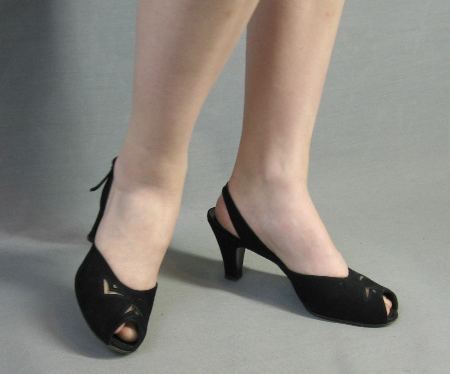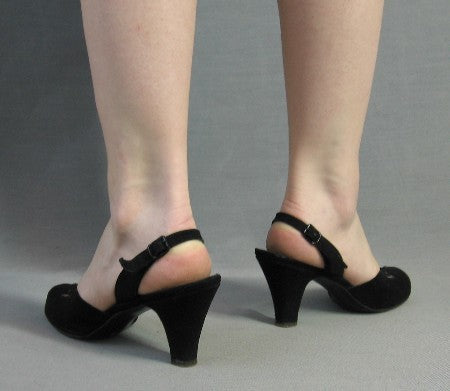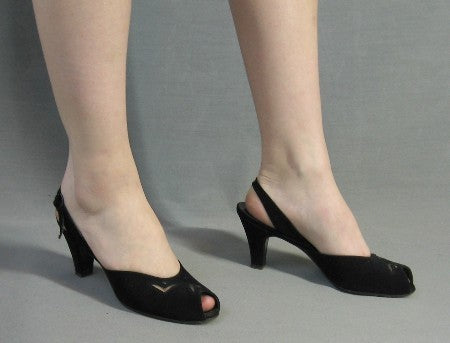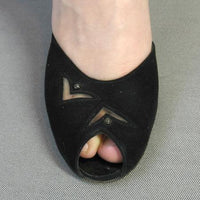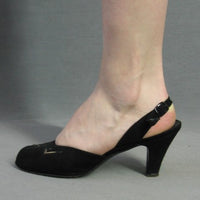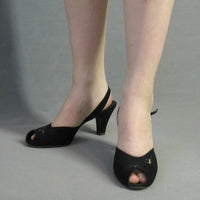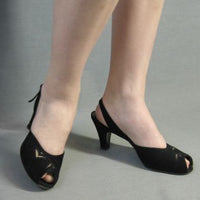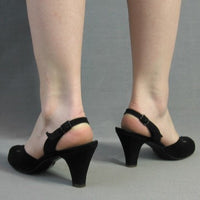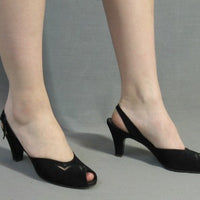 50s Vintage Women's Heels by Andrew Geller Peeptoe Slingback Shoes Peekaboo 7-8 VFG
Stylish 1950s vintage heels with great details! Peeptoes, sturdy yet graceful heels at a relatively comfortable height. Toeboxes are accented with see through plastic insets in a curving vee shape, each with a single rhinestone to set it off.
 SIZE: Labeled 8AA. I usually wear a 7.5 B, and the toebox feels tight to me. My spokesmodel wears a 7B and they are comfortable for her.
| Measurements | Inches | Centimeters |
| --- | --- | --- |
| Length, heel to toe, inside | 10" | 25.5 |
| Widest part of outer sole | 3" | 7.5 |
| Heel height | 3" | 7.5 |
MATERIALS/COLORS: The uppers are black suede, toebox is lined in black leather. The soles are black leather. The see through insets are most likely vinyl.
TAG: Andrew Geller, Exquisite Footwear.
CLOSURES: Black enameled buckles on the slingback strap.
CONDITION: The rhinestones are cloudy and muted, but are small enough that it's not glaring. No other issues seen. Soles and heels are lightly worn.