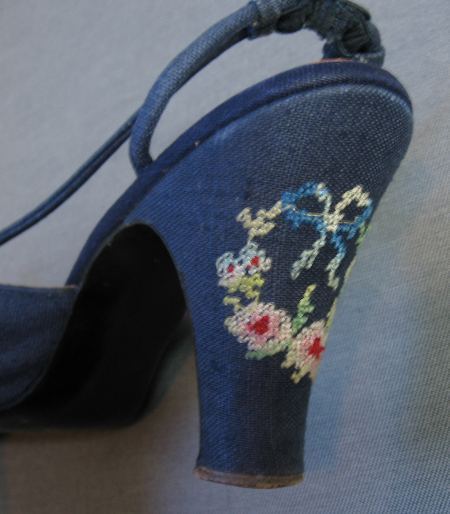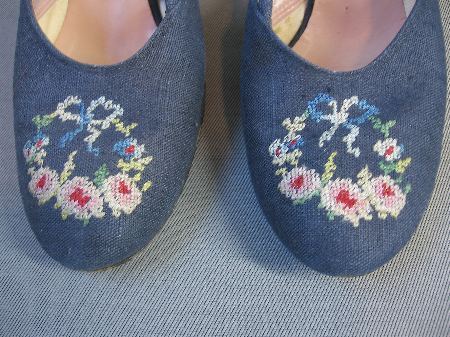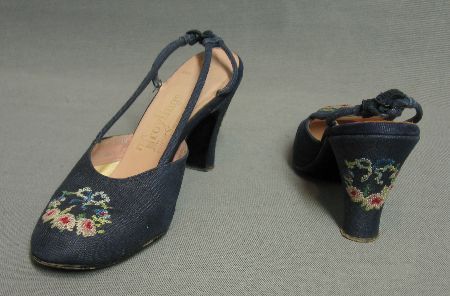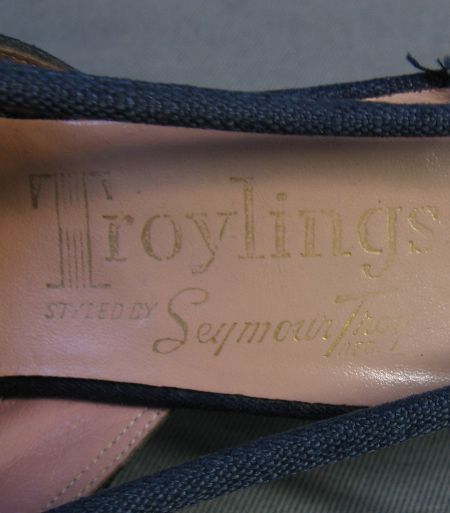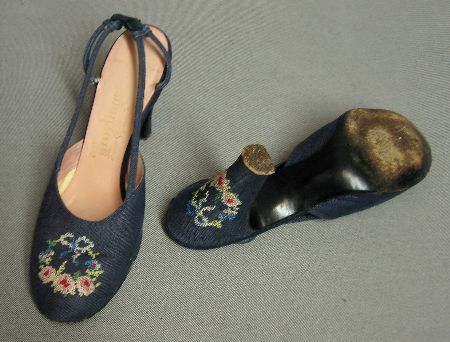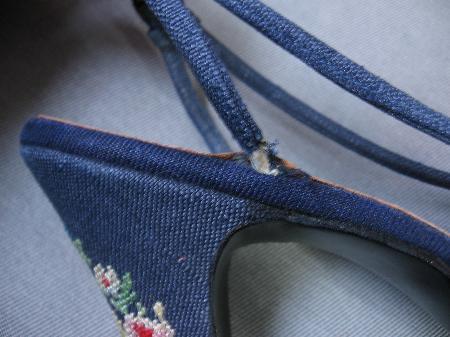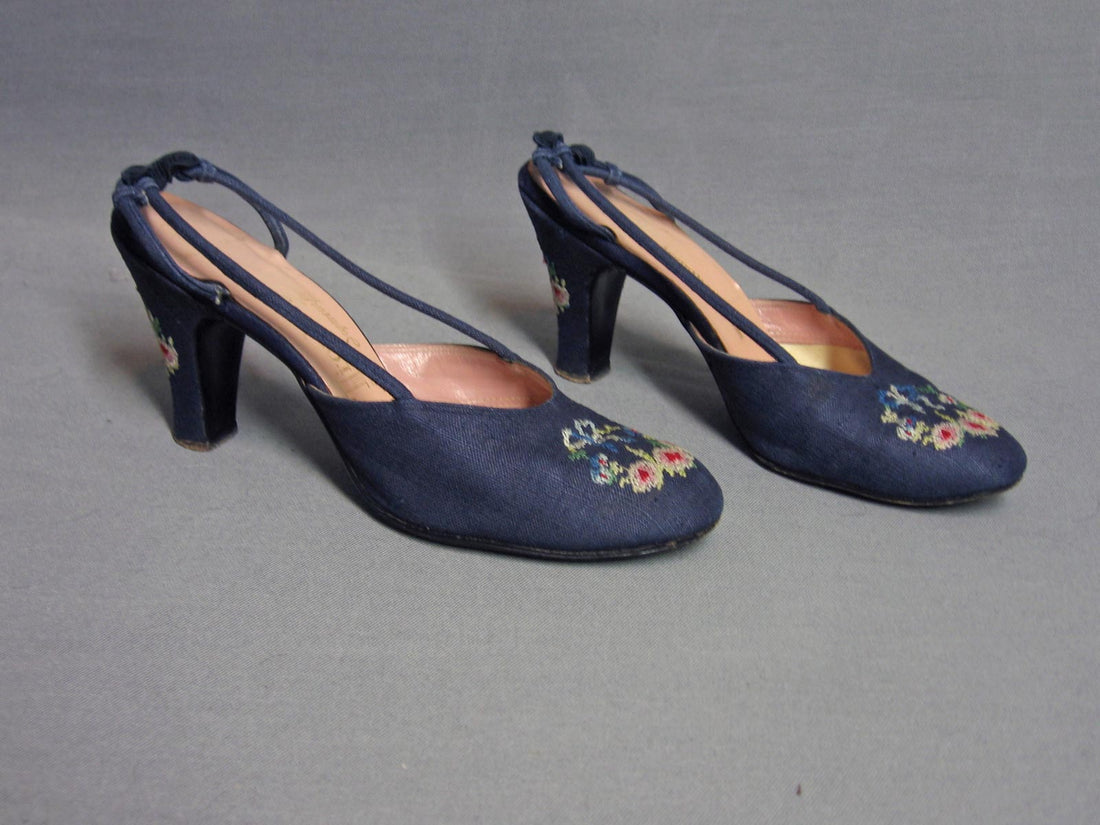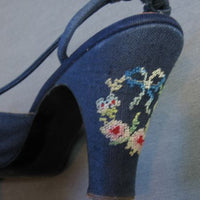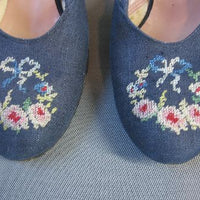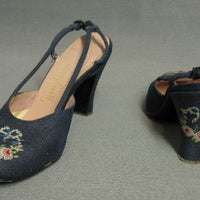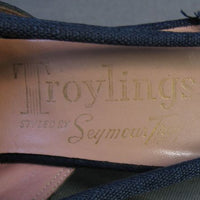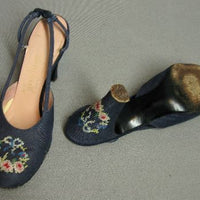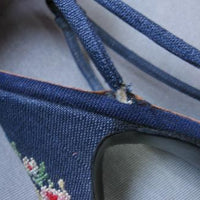 50s Women's Vintage Heels by Troylings Slingback Needlepoint Trim Shoes 7 8 VFG
These 1950s vintage heels are such lovely elegant shoes, with the sweet surprise of dainty needlepoint accents! Rounded toes and slender curving heels. Slingback style with double corded straps. Delicate floral needlepoint wreaths on each toebox and heelback. Shoes are lined in natural canvas with pink leather reinforced edges and insoles.
SIZE: Labeled 9AAA. I usually wear a 7 1/2B, and the shoes fit but are not comfortable.Probably best worn by a 7M or 7-8N. But please consider the measurements compared to a shoe of similar style in your closet that fits you.
| | | |
| --- | --- | --- |
| Measurements | Inches | Centimeters |
| Length, heel to toe, inside | 10" | 25.5 |
| Widest part of outer sole | 3.1" | 8 |
| Heel height | 3.5" | 8.75 |
MATERIALS/COLORS: Dark blue lineny fabric, with a smoky gray tint.

MAKER: The right shoe insole says Troylings, Styled by Seymour Troy, and Opal something. The left insole says Abraham & Straus, Inc. I believe that's probably the department store where they were sold.
CLOSURES: N/A, the shoes slip on with the help of elastic at the back of the heel.
CONDITION: Very good. Minimal to no signs of wear on the uppers, light to moderate wear on outer soles and heel caps. On the right outer shoe, the cord nearest to the heel is exposed - the fabric covering is no longer anchored under the insole. The shoes are certainly wearable, but you may want to have your shoe repair person re-attach the fabric to add extra strength so you can have a long and happy life with these wonderful shoes.