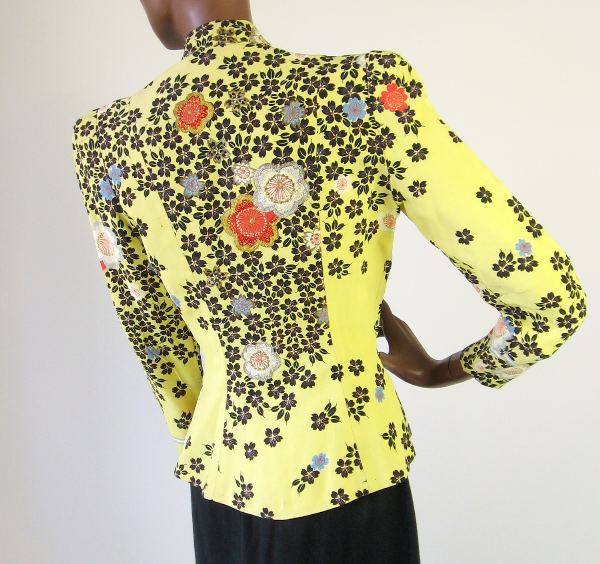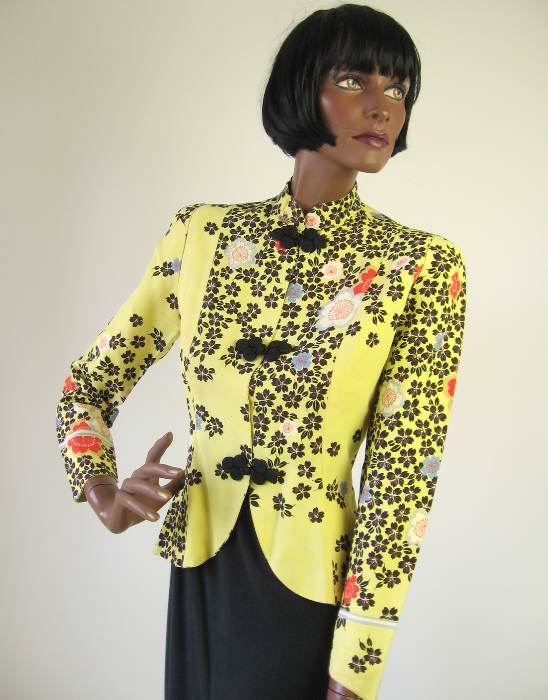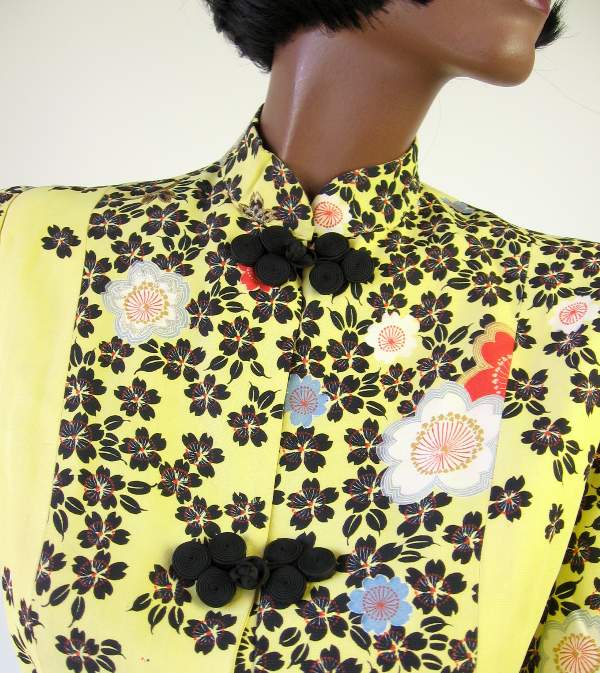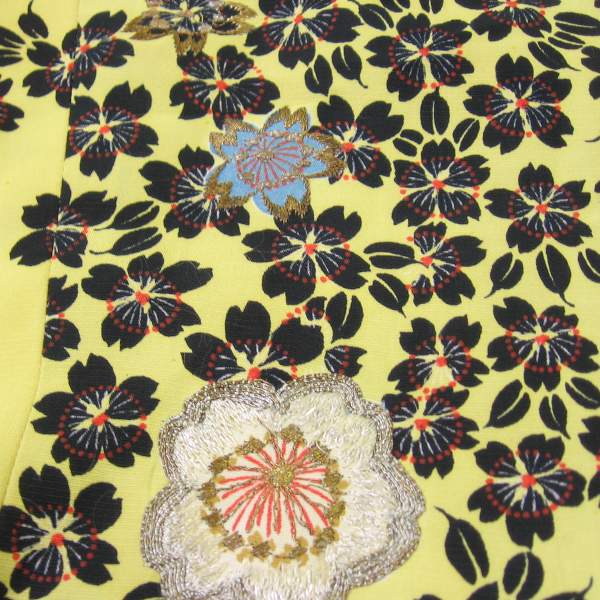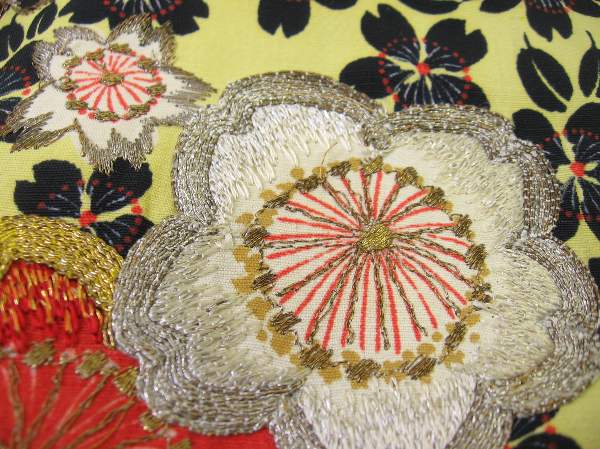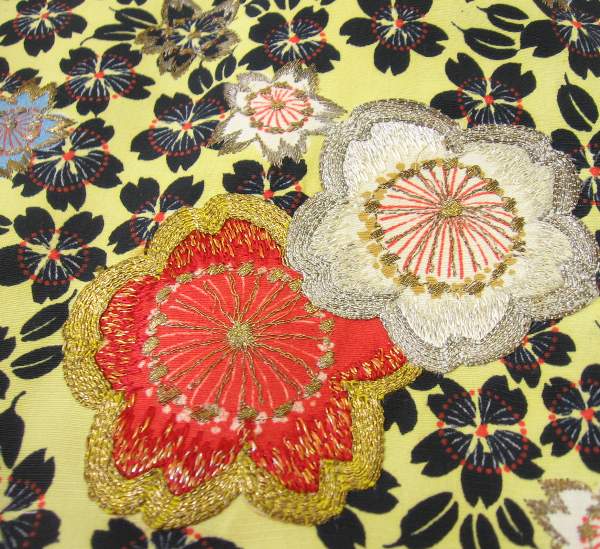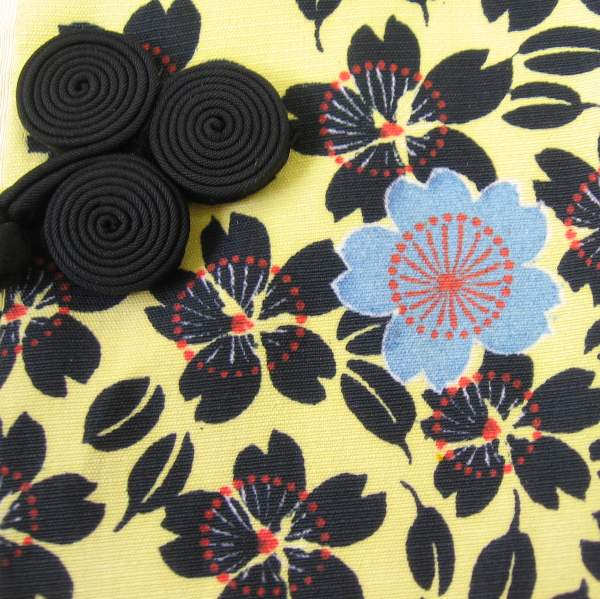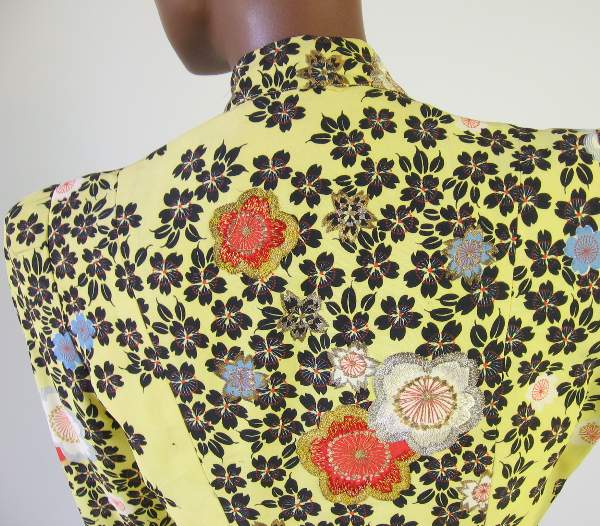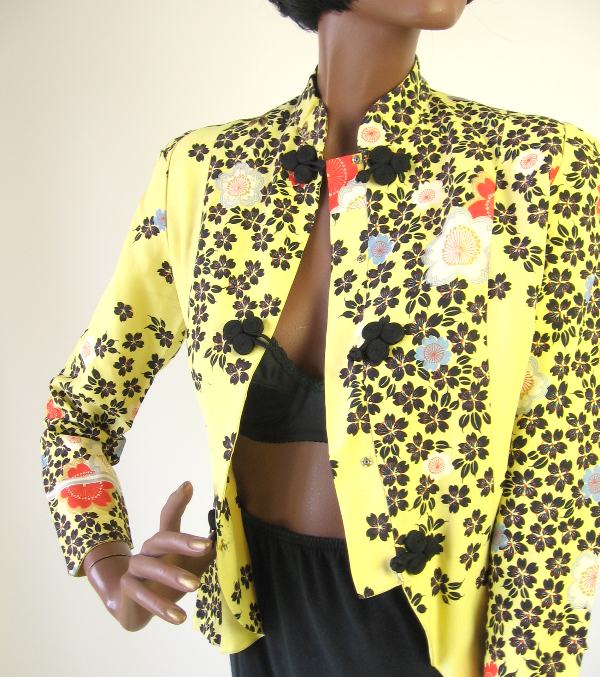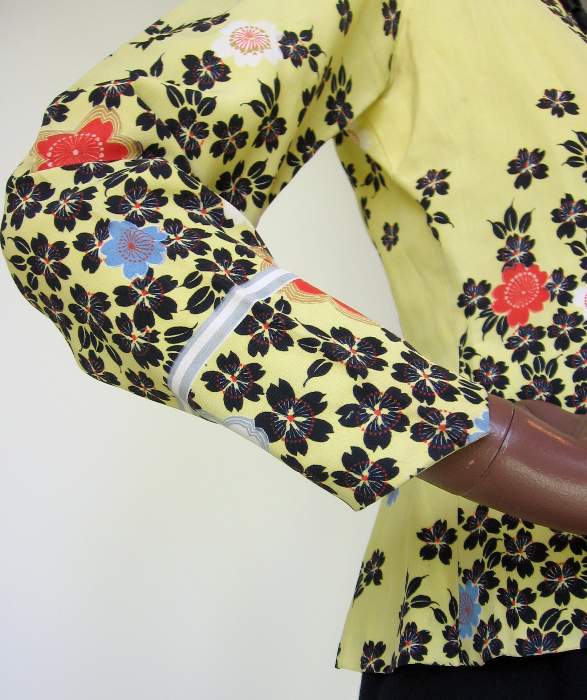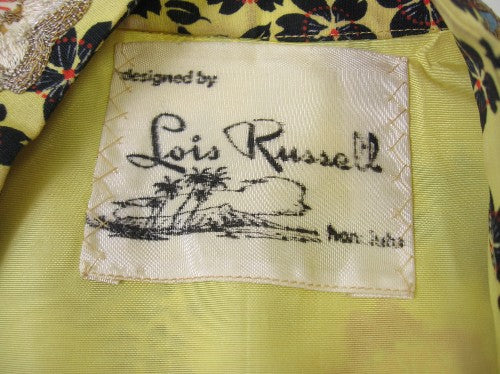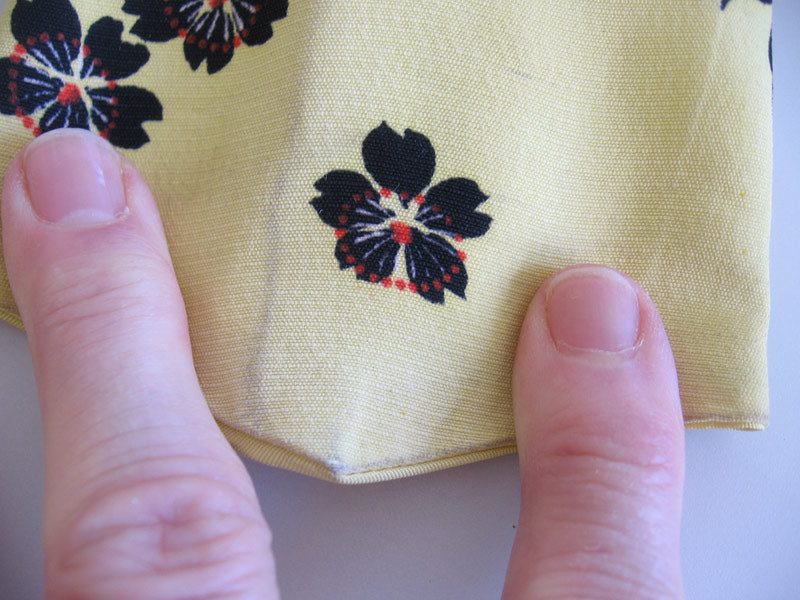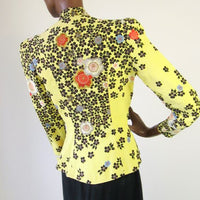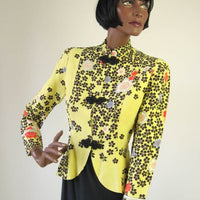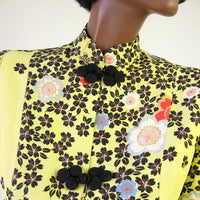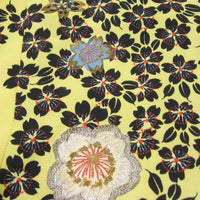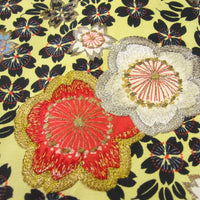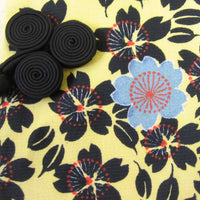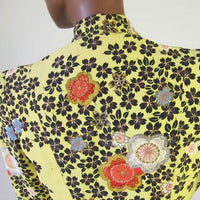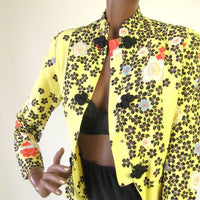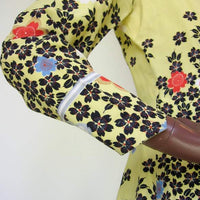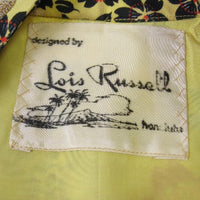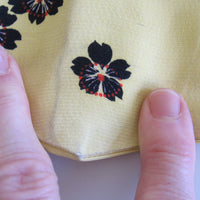 Women's Jacket 40s Lois Russell Hawaii Fit and Flare Vintage Asian Style Embroidered Kimono Fabric VFG Medium
This is a gorgeous 1940s vintage jacket! The curvy silhouette is done with princess seaming. Shoulders are lightly padded and the long sleeves end in tapered points at the wrist. A mandarin collar plays into the Asian feel. The fabric is exquisite, and I believe it may be older than the jacket itself - it looks like vintage kimono fabric to me, and there were stories about Ms Russell upcycling appealing fabrics for her designs.

SIZE: No size label
Bust - 37" (94 cm)
Shoulders - 17" (43 cm)
Waist - 30" (76 cm)
Length - 23" (58.5 cm)
Sleeve length - 23" (58.5 cm)

FABRIC/COLORS: The background color is a soft yellow, with a dramatic floral print done primarily in black with shades of salmon, blue, cream, goldenrod and gray. In random places, details of one or more flowers are picked up and accented with silver or gold metallic thread. The jacket is fully lined in yellow faille.

TAGS: Designed by Lois Russell

CLOSURES: Secured with four hidden snaps down the front plus a hook & eye at the waist. The three black frogs on the outside of the jacket are functional.

CONDITION: There is a little grayish discoloration on the left sleeve cuff - see closeup photo. No other issues noted.
Lois Russell worked as a designer for an exclusive furrier in Los Angeles, but found her place in the world when she answered an ad placed by the owner of the Kamehameha Garment Company in 1937, a year after its founding. She had great success there, and stayed until 1943, when she opened her own specialty and couture shop in Waikiki. She retired in 1953, but came out of retirement in 1962 to design for Malihini Sportswear. She died in 1963.