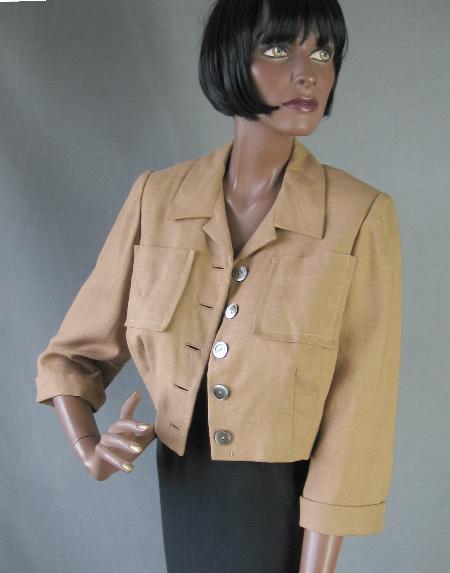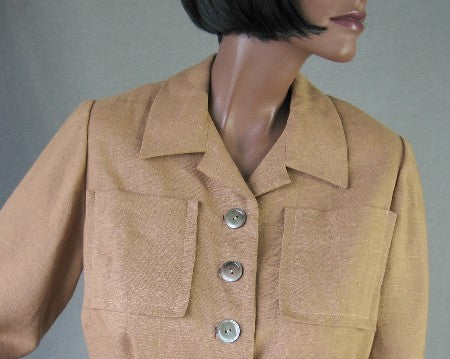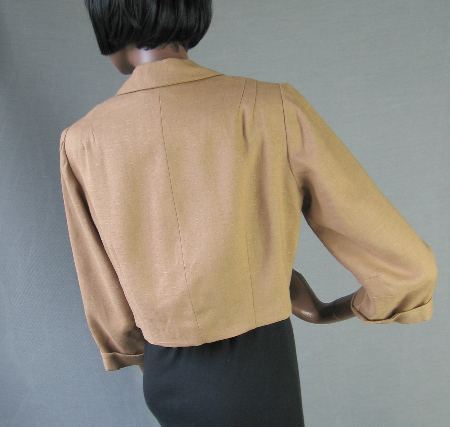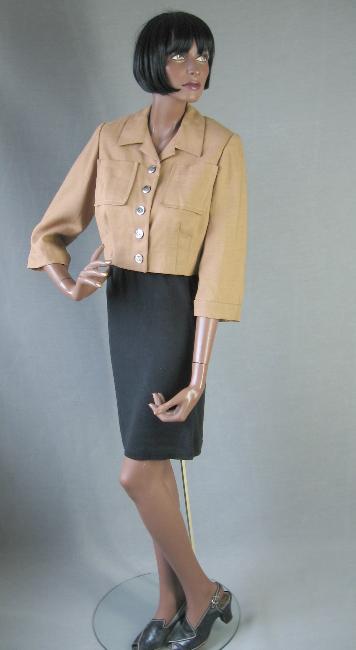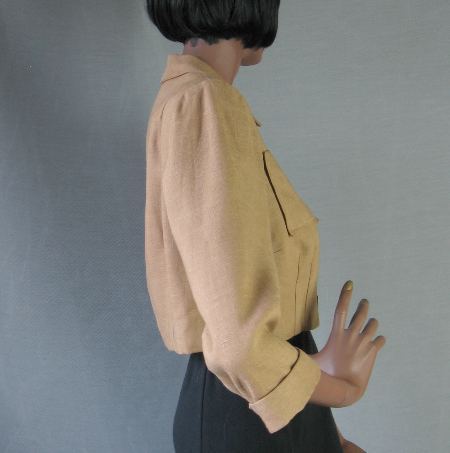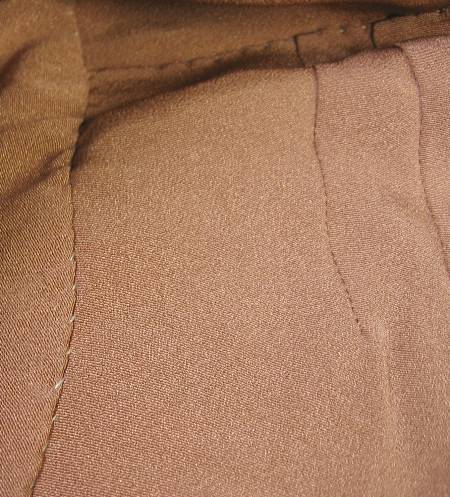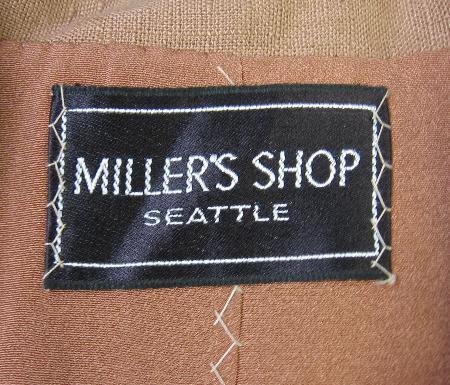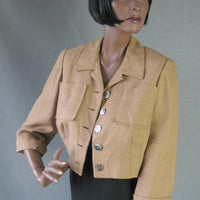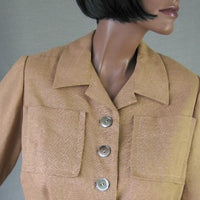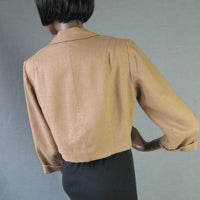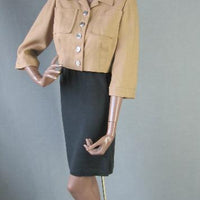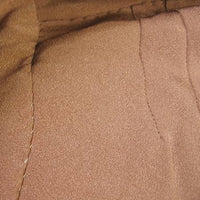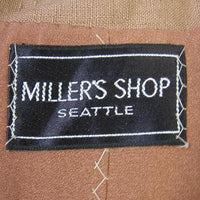 50s Vintage Women's Jacket Cropped Suit Coat Couture Quality Large VFG Camel Tan
This stylish jacket probably began life as the top half of a skirt suit – it would be a versatile addition to a modern wardrobe, great with a slim skirt or your favorite pair of jeans! Fitted cropped bodice with lightly padded shoulders and slightly oversized notched lapel collar. Wide cuffed three quarter length sleeves and large patch pockets at breast level lend a deceptively casual feel. The jackets is fully lined and impeccably made – the lining is sewn with the same attention to detail as the outer jacket and then hand sewn in.
SIZE: No size label
| Measurements | Inches | Centimeters |
| --- | --- | --- |
| Bust | 42" | 106.5 |
| Shoulders | 14.75" | 37.5 |
| Waist | 35" | 89 |
| Length | 17" | 43 |
FABRIC/COLORS: Medium weight slubbed fabric with a dry hand in a darker shade of camel. The jacket is so meticulously finished that I had nowhere to snip a bit of fabric for a burn test – I'm guessing that even though it reminds me of linen, it's probably a rayon/silk blend, because it steamed beautifully. The lining is a similar shade of tan, feels like silk crepe.
TAG: No maker's tag, which is a shame because based on the quality, I think it was somebody really good. The only existing tag is from the store, Miller's Shop, Seattle.
CLOSURES: Five large MOP buttons down the front, bound buttonholes, a hook and eye at the waist so it lies just right.
CONDITION: No stain, holes, tears or other issues seen.