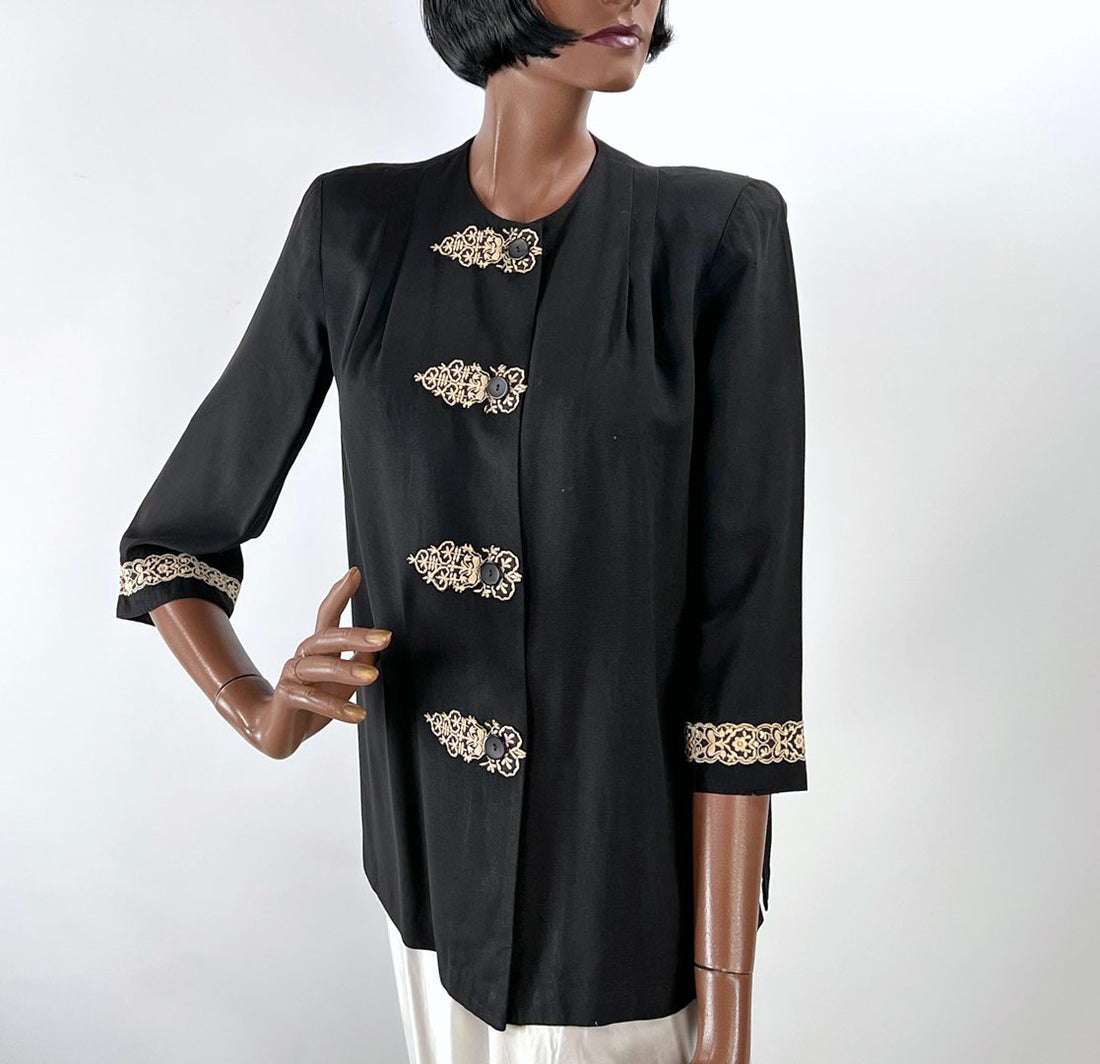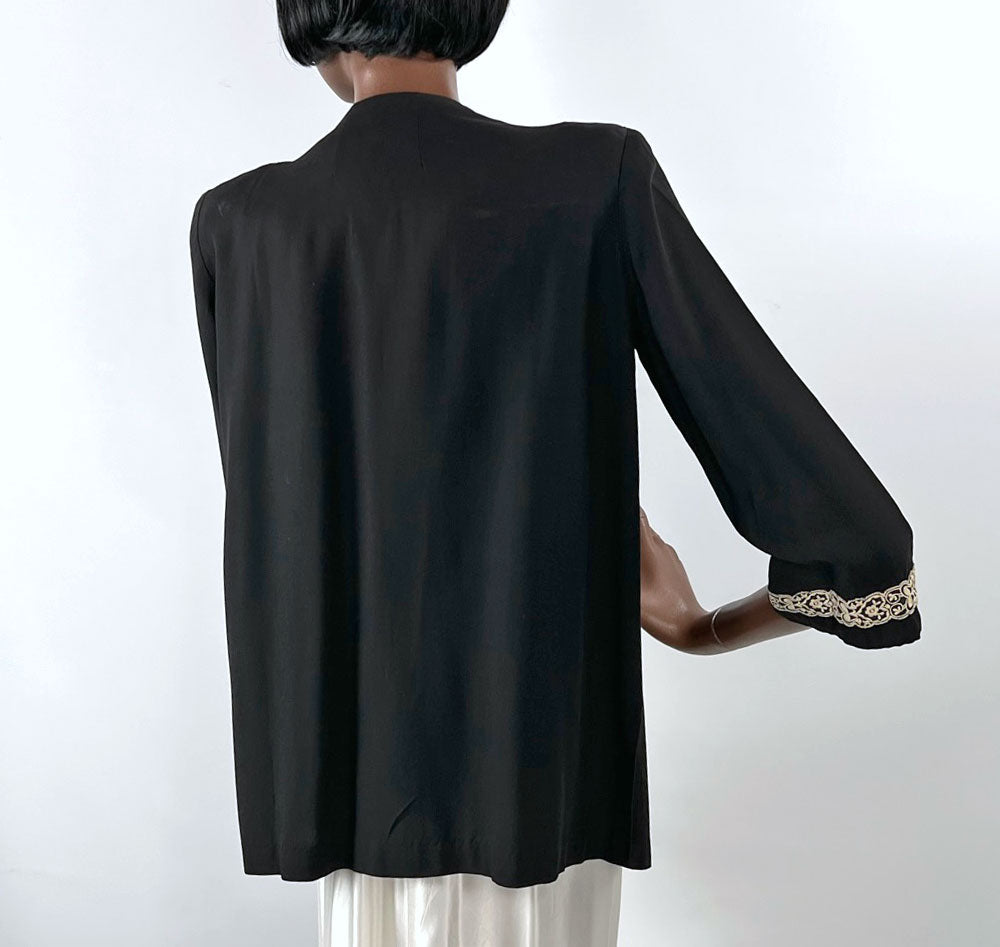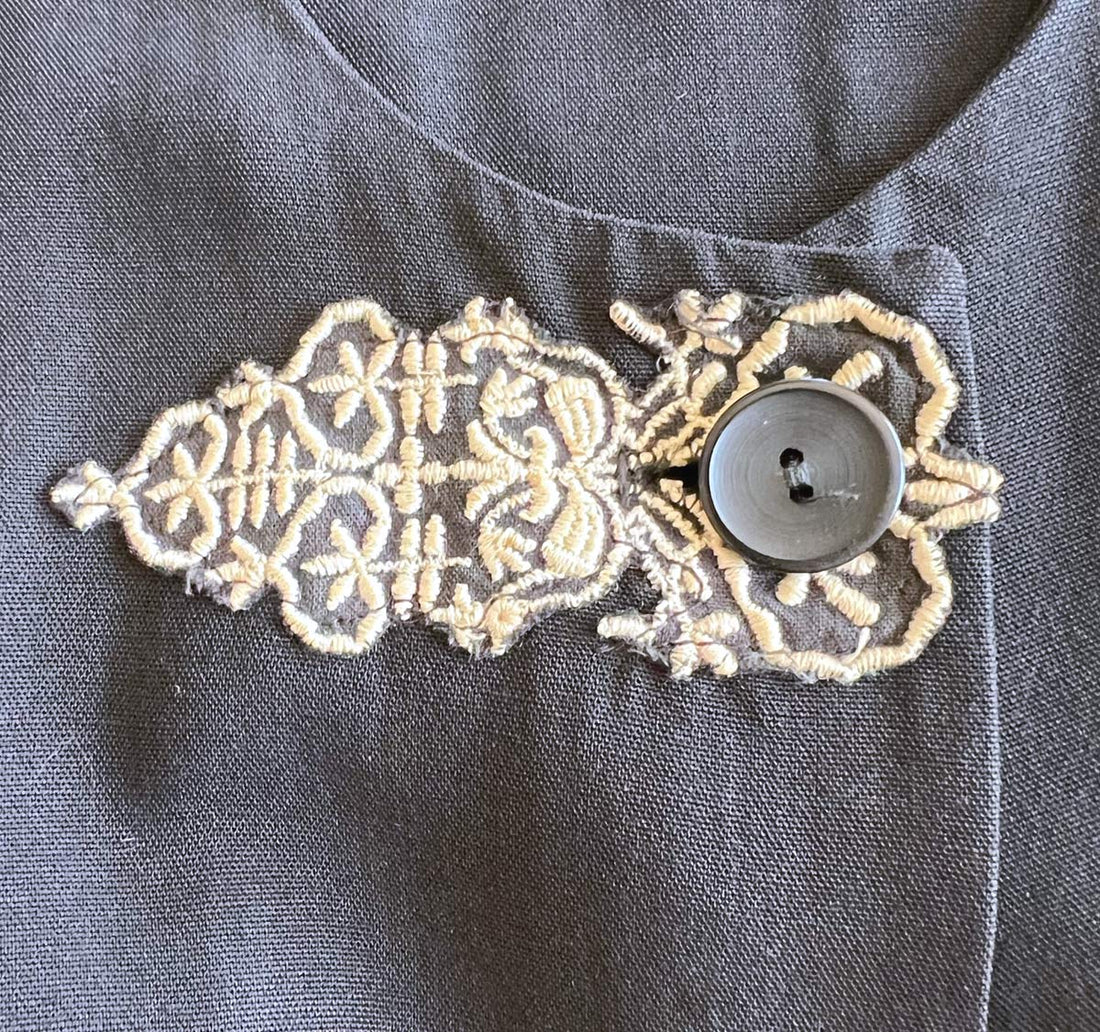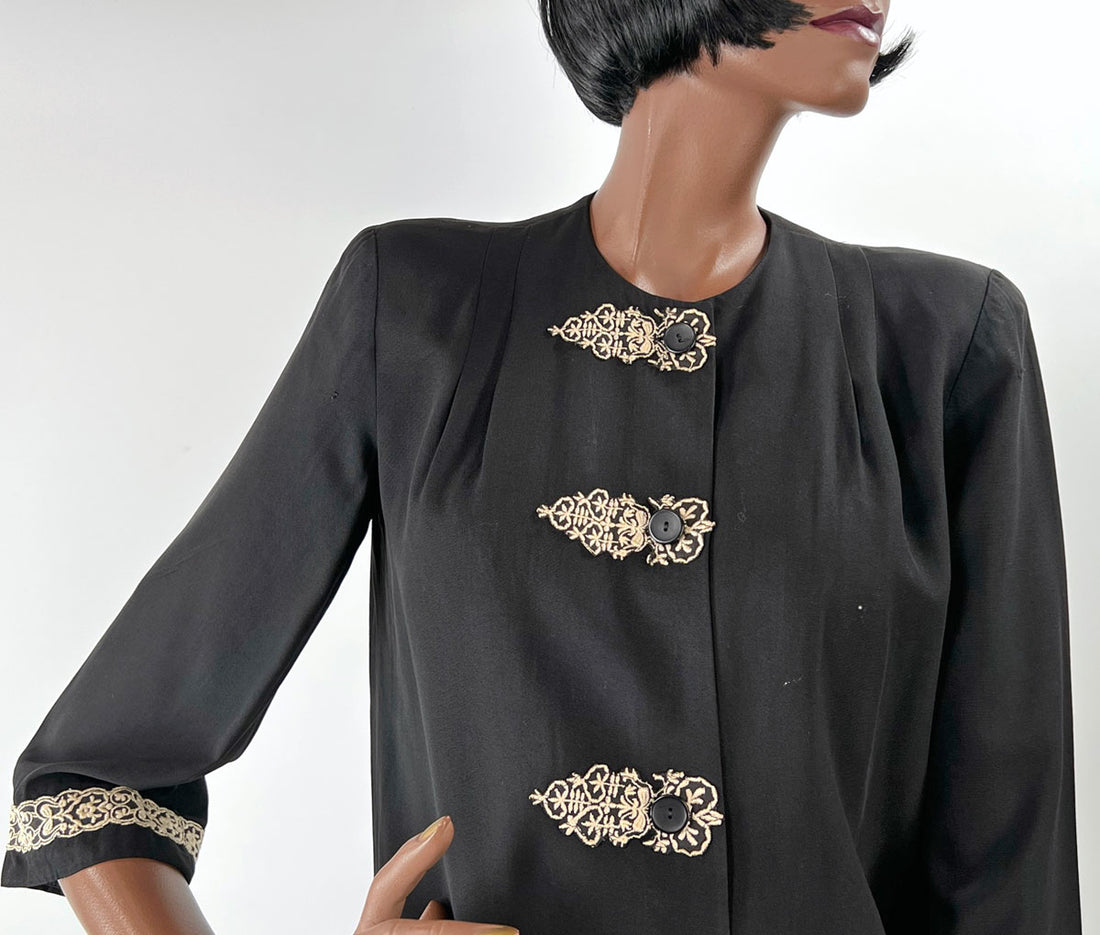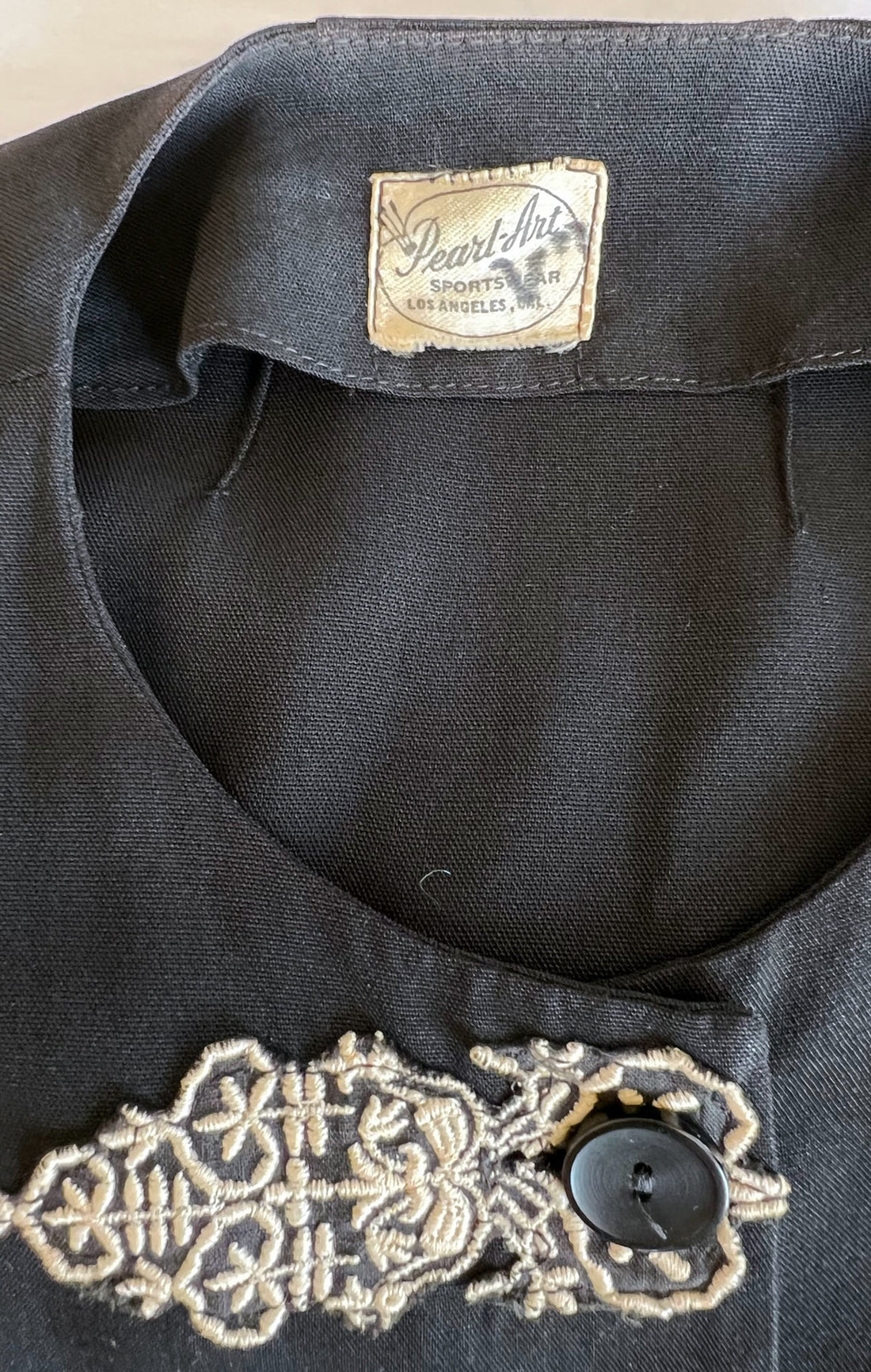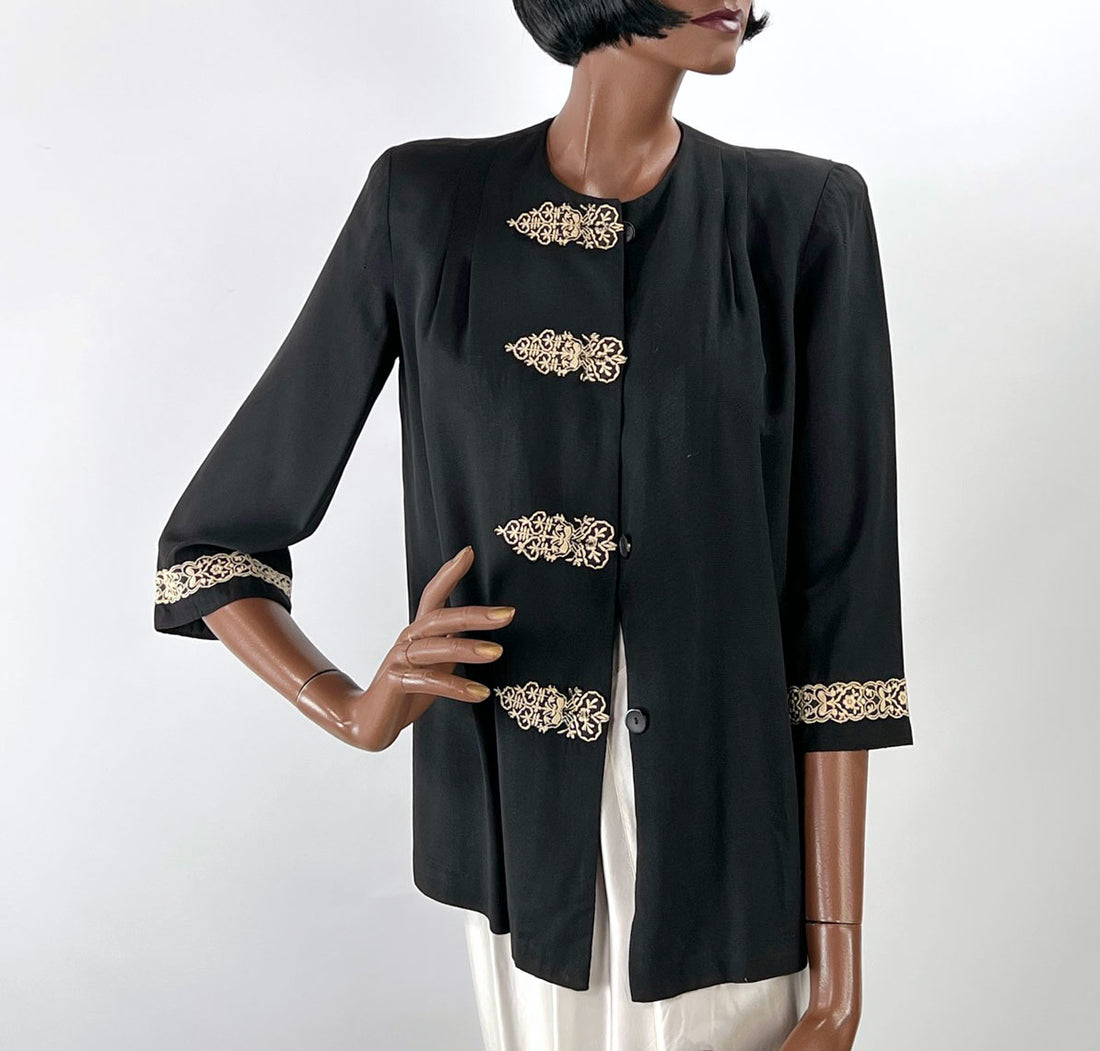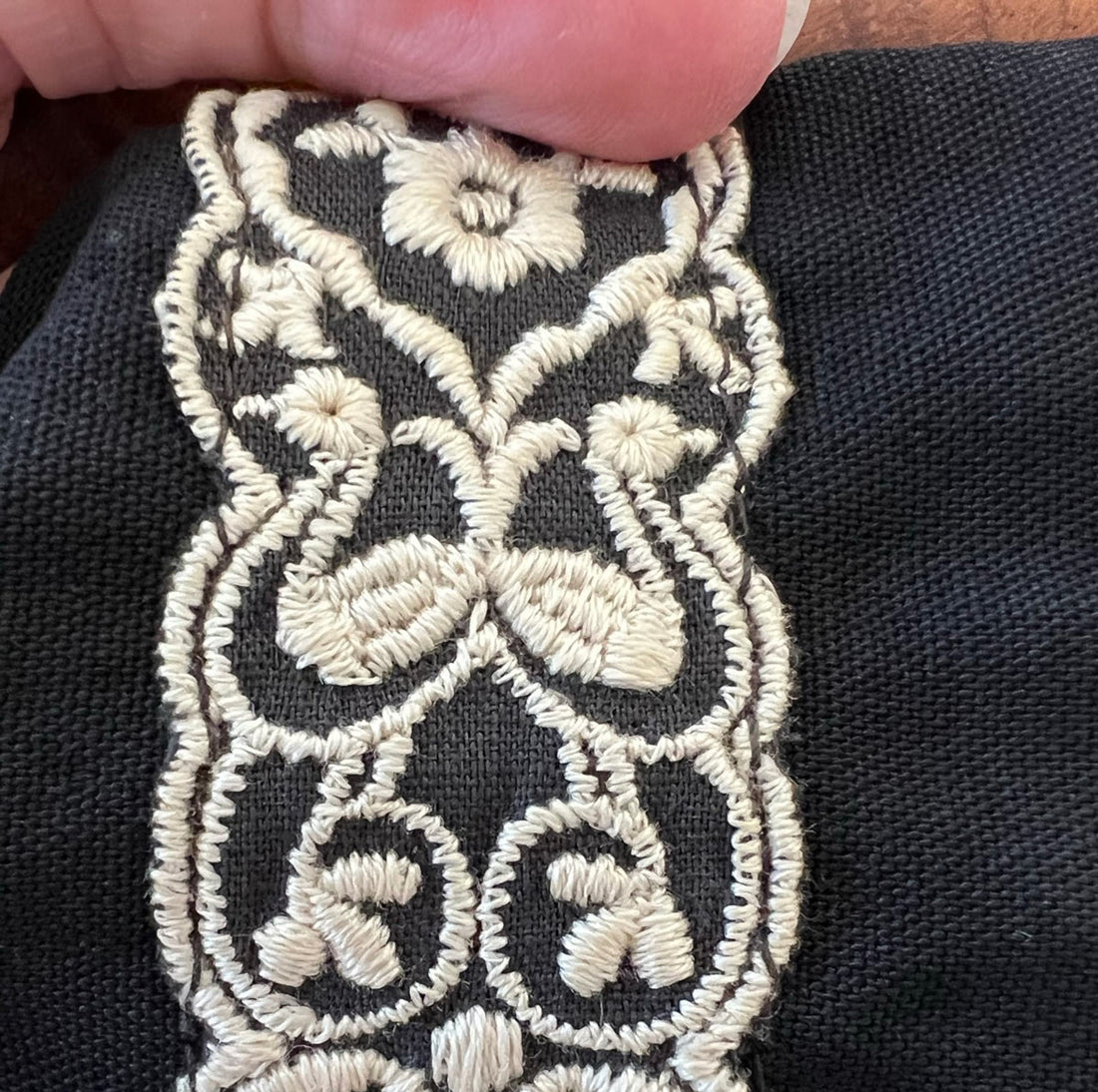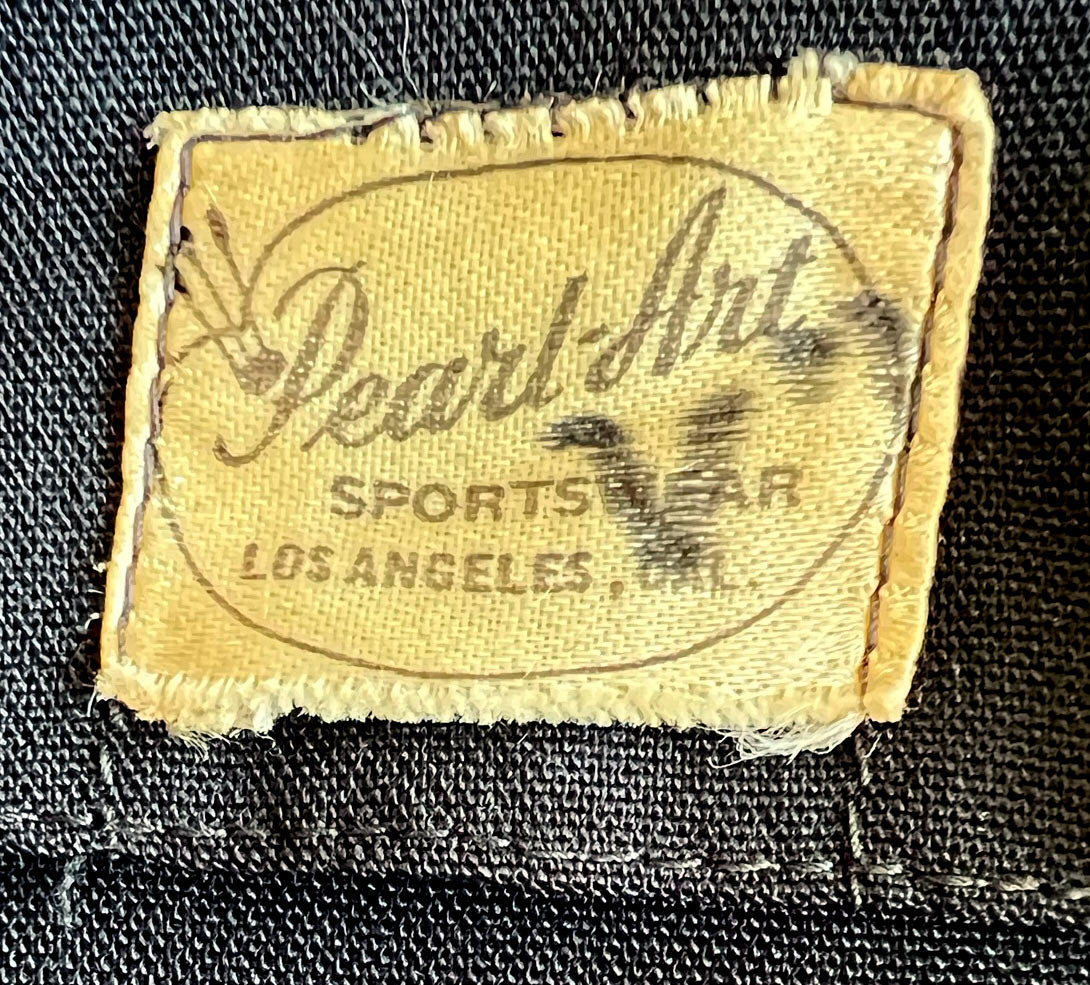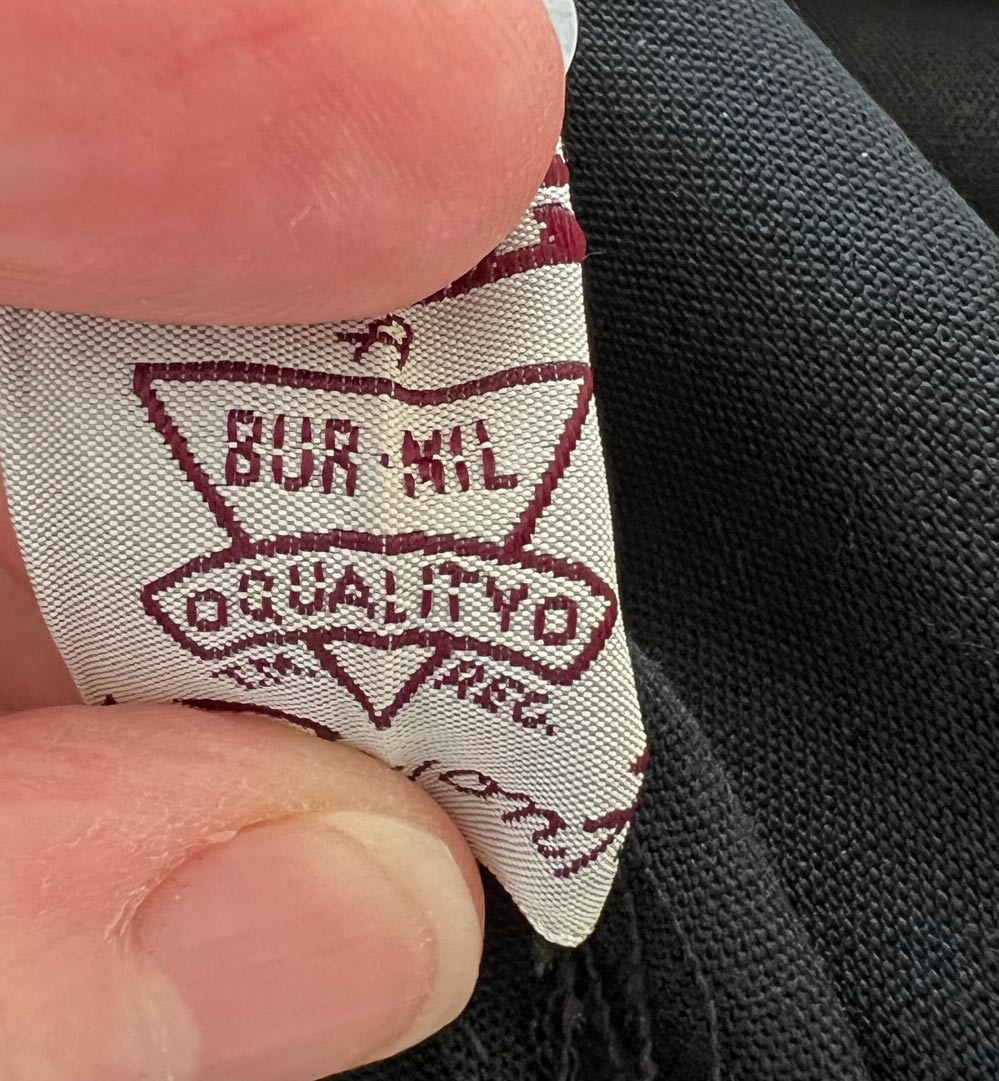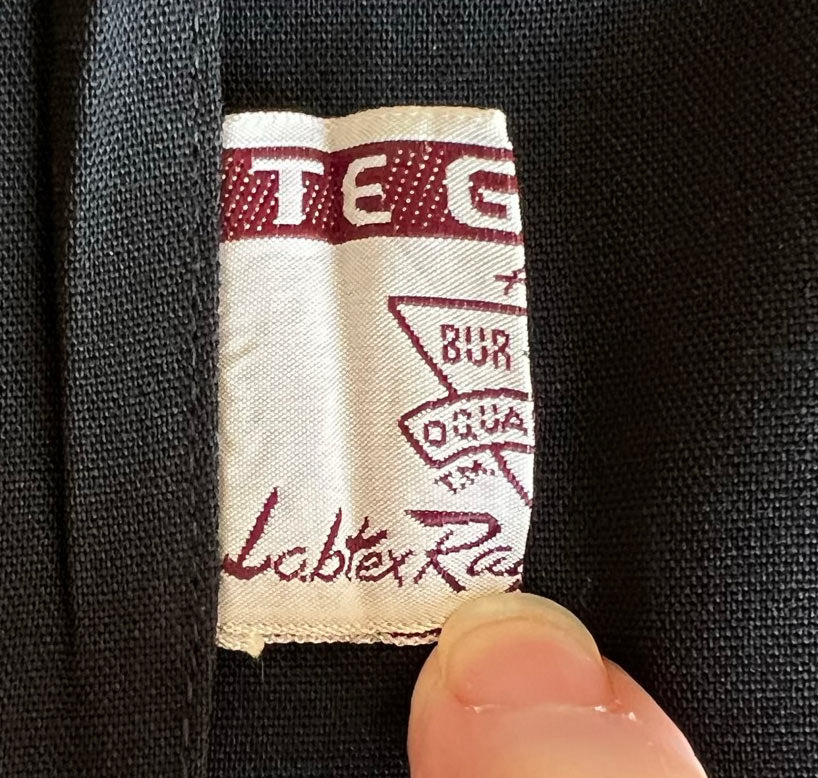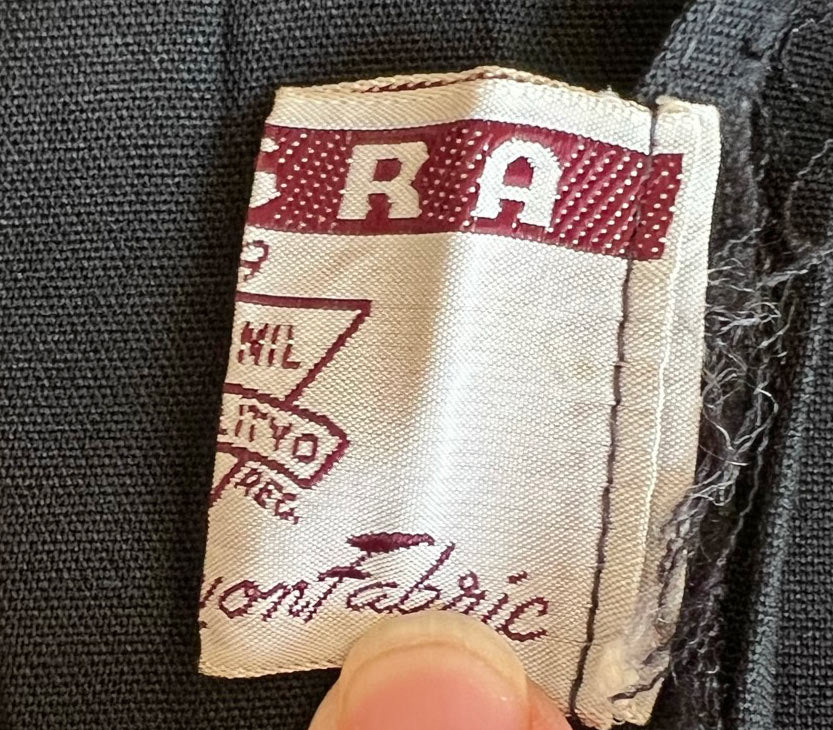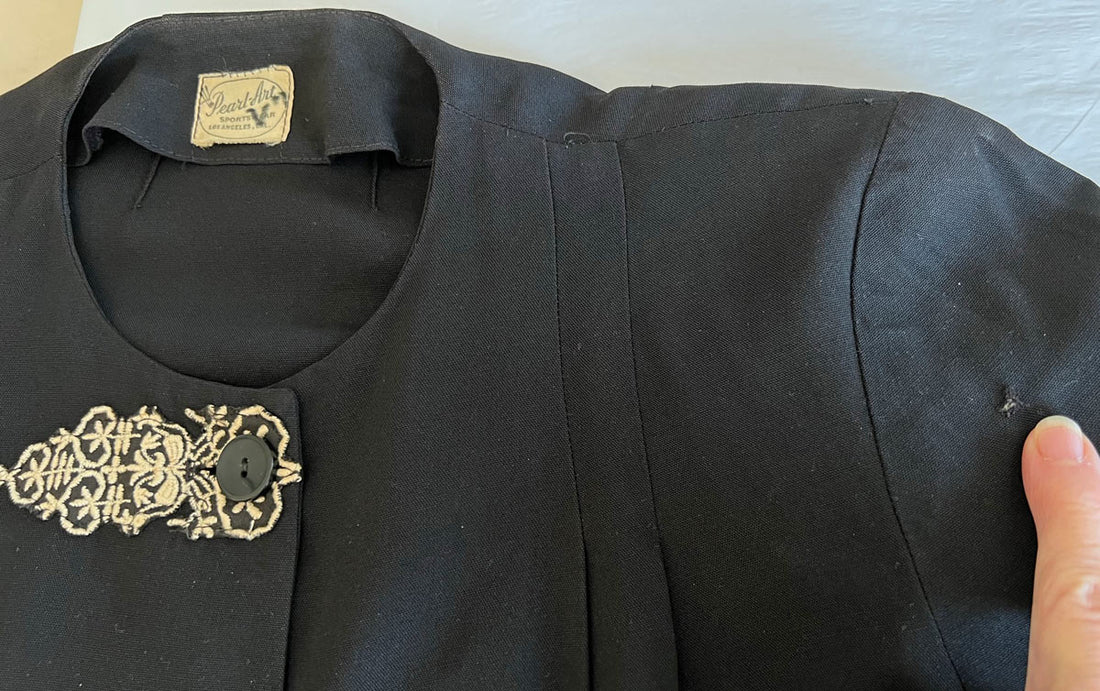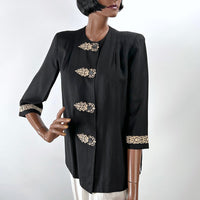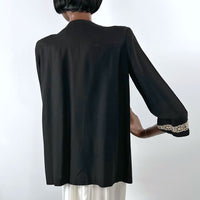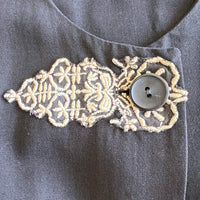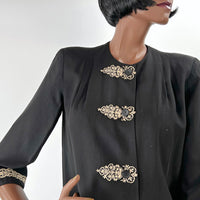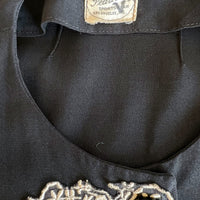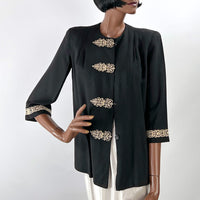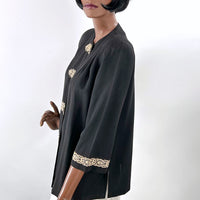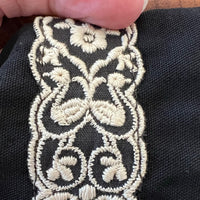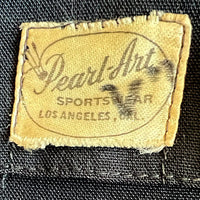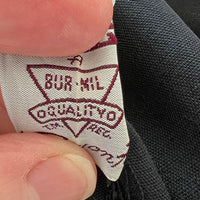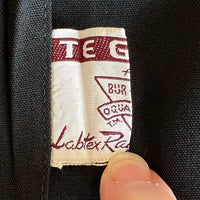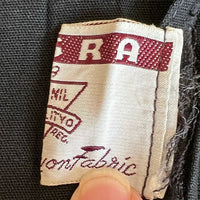 40s Vintage Cropped Jacket Braid Trimmed Asian Influenced Medium to Small VFG Pearl Art Sportswear
This is a charming little 1940s jacket topper! The overall design is fairly simple - collarless, padded shoulders, small pleats across the upper bodice for fit, loose fit below to cropped length with side seam slits. The cream and black braid around the three-quarter length sleeves, with the appliques over each buttonhole elevate the look. It has a vaguely military feel to me, also vaguely Asian.

SIZE: No size label. Despite the generous bust measurement, I would call this a medium due to the smaller shoulder width.
| | | |
| --- | --- | --- |
|  Measurements | Inches | Centimeters |
| Bust | 42" | 106.75 |
| Shoulders | 15.75" | 40 |
| Bottom hem circumference | 45" | 114.25 |
| Length | 25.5" | 41.75 |
FABRIC/COLORS: Black rayon, in a slightly crisp weave. There is a tag on the inner side seam that says "Tegra, Labtex Rayon" along with a smaller logo for "Bur-Mil Quality, T.M., Reg."

TAGS: Pearl Art Sportswear, Los Angeles, Cal.

CLOSURES: The jacket closes with five flat black plastic buttons. The horizontal buttonholes are camouflaged by the cream and black machine embroidery appliques.

CONDITION: I found three tiny holes - the largest in the upper left sleeve - shown in closeup in last photo - another smaller in the right upper sleeve, and the smallest in the left midchest. No other issues noted.