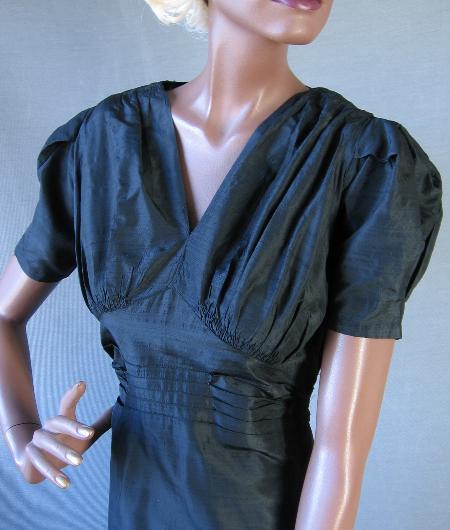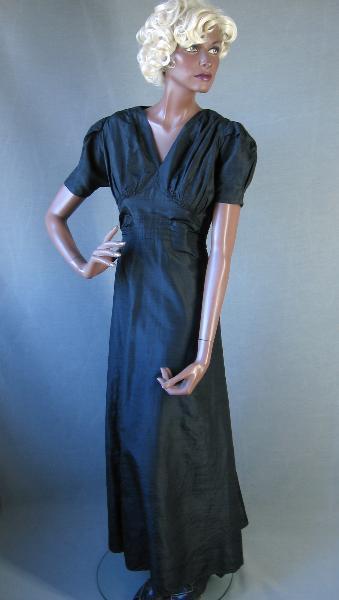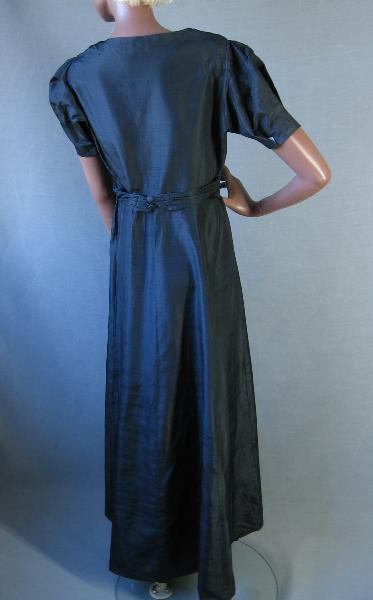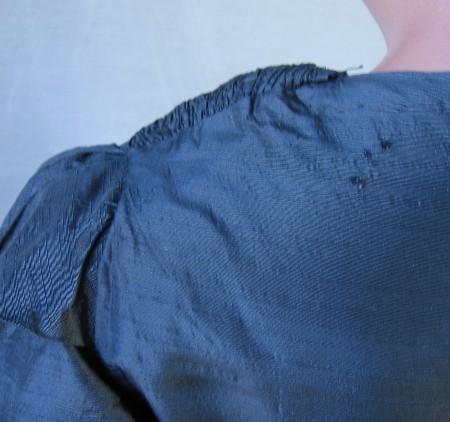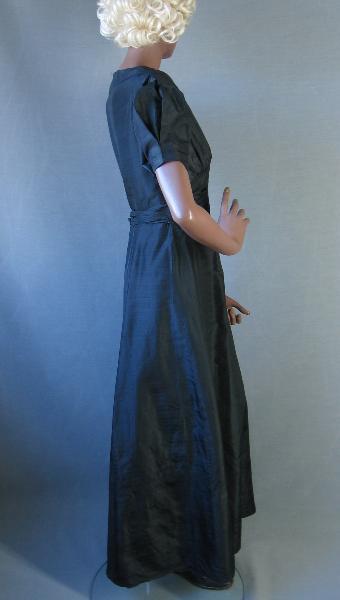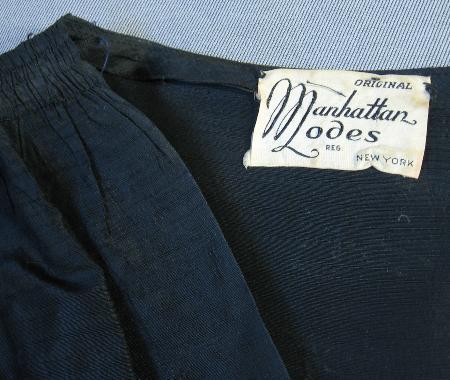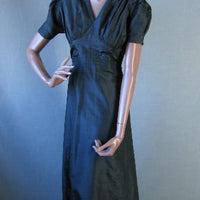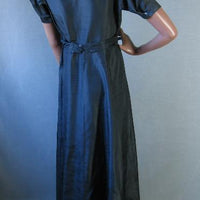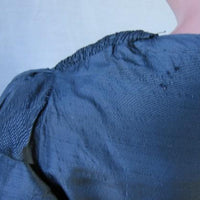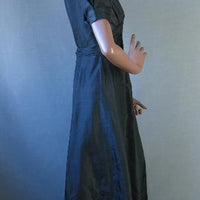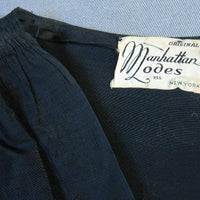 30s Vintage Women's Formal Long Dress Dark Academia Prom Puff Sleeve Medium Large Manhattan Modes VFG
I love the sophisticated pleating and tucking used in the design of this elegant 1930s dress! Vee neck with high waist that comes to a point between the breasts. There is shirring at the shoulders and at the bottom of the bodice front to allow for the bust. The waist area is accented with horizontal pleating that is stitched down in the center and sides but open for about 4" in between. At the sideseam, the upper three pleats become the half belt that wraps around the back. Short sleeves are pleated for an exaggerated puff. The skirt flares to the hem, with extra swing in back
SIZE: No size label. Waist measurement is true waist, with half belt unfastened
| | | |
| --- | --- | --- |
| Measurements | Inches | Centimeters |
| Bust | 46" | 117 |
| Shoulders | 15.5" | 39.5 |
| Waist | 30" | 76 |
| Hips | 42" | 106.5 |
| Bodice length | 14.5" | 37 |
| Skirt length | 41" | 104 |
| Sweep | 94" | 239 |
FABRIC/COLORS: The fabric is a crisp medium weight slubbed faille in black. Based on a burn test and the hand, I believe it is a rayon/silk blend.
TAGS: Original Manhattan Modes, New York
CLOSURES: Sideseam snaps with a hook & eye at the waist. A gathered sash from the sideseams fastens in back with self fabric buttons & loops
CONDITION: There are three pinholes on the left rear shoulder and one more in the center of the bodice back. A former owner altered the half belt in back by taking a half inch tuck on each side - easily let back out by removing stitches if you need the room - and made the two ends narrower by folding the sides under - I see two extra loops underneath on one side and the fabric backing of a button on the other. I'm guessing that two of the buttons got lost and this was the easiest fix. Not noticeable and does not need to be restored unless you are inclined.