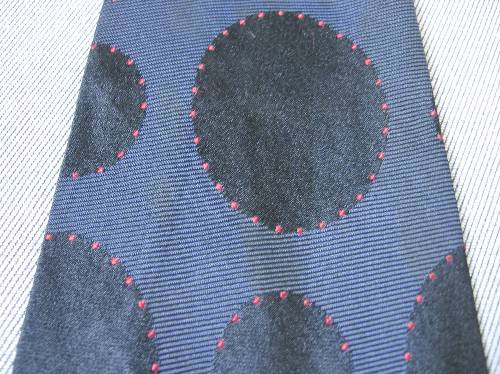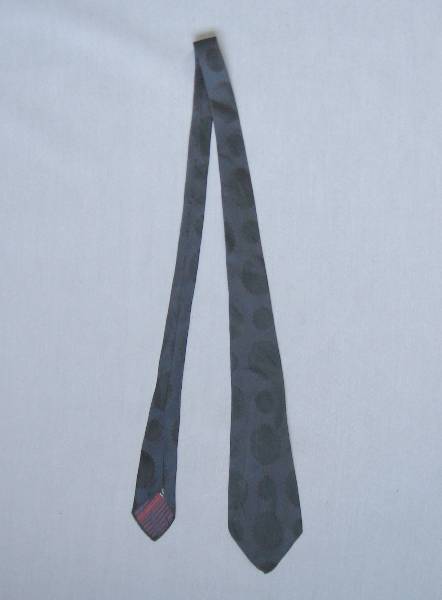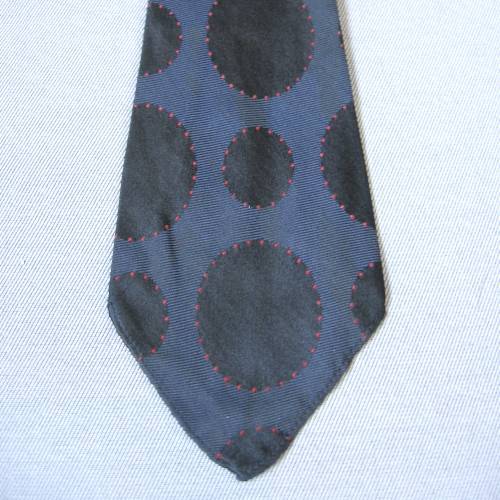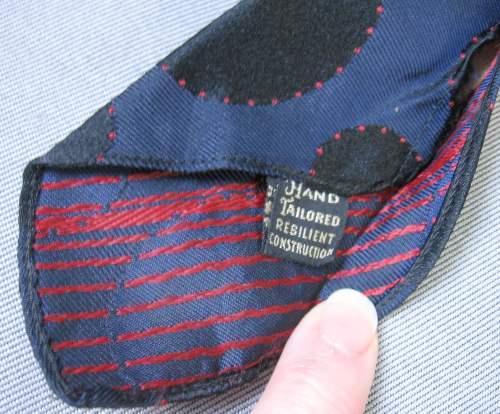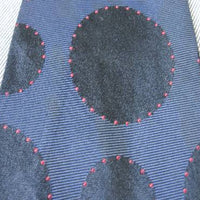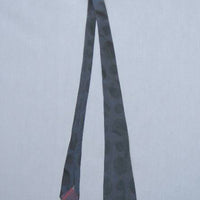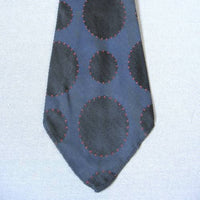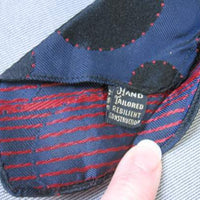 Men's 20s 30s Neck Tie Vintage Wide Jacquard Circles Black Navy Blue VFG
This vintage necktie is tagged with a 1923 patent date, and based on construction details, 1920s to perhaps early 1930s sounds correct. The tie is fairly wide, and relatively short by modern standards. Edges are stitched down, which is also typical of early neckties. The fabric is jacquard/brocade, with a rich yet subtle woven design of matte black satin circles, edged in tiny dark red dots against a silky dark blue twill weave background.
| | | |
| --- | --- | --- |
| Measurements | Inches | Centimeters |
| Widest point | 3.5" | 9" |
| Length | 48.5" | 123 |
TAGS: Hand Tailored, Resilient Construction, Pat. No. 1,447,090, Feb. 27, 1923
CONDITION:No stains, holes or tears noted. There are some minor iron marks where you can see a subtle impression of the edges of the underlayer.