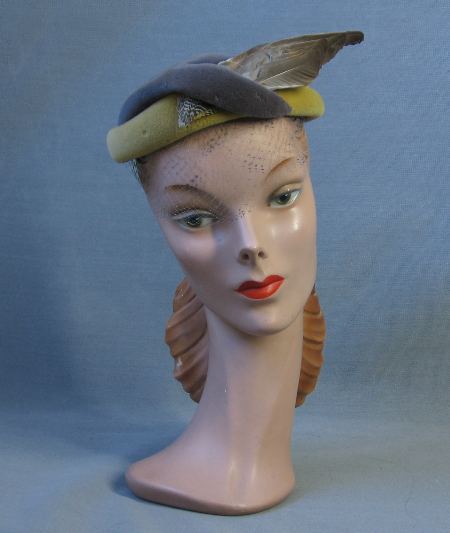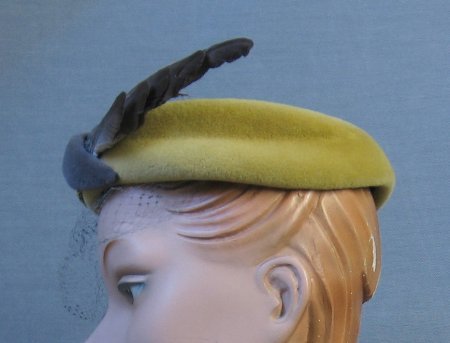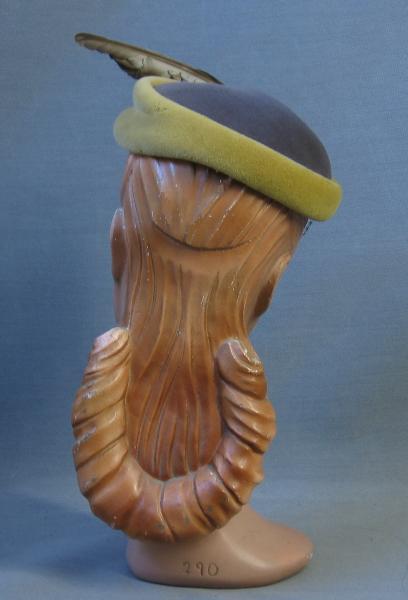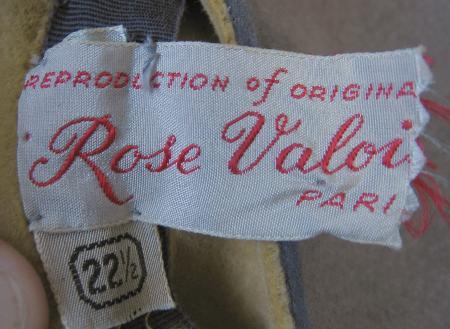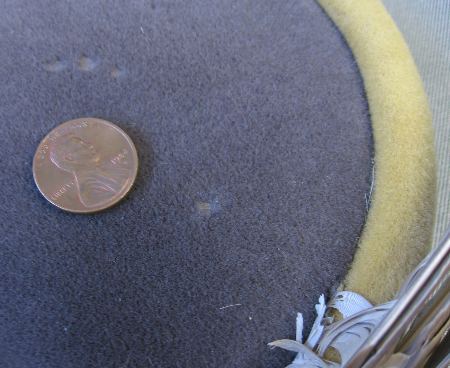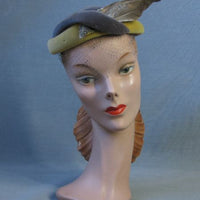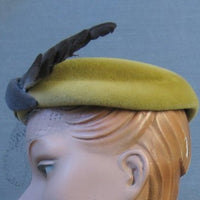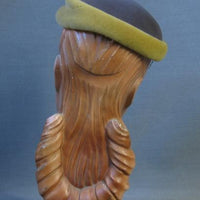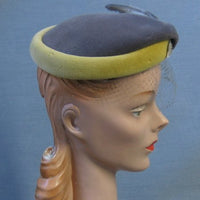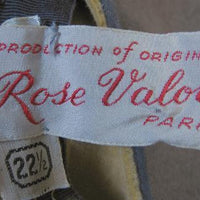 30s 40s Women's Hat Rose Valois Reproduction Vintage Feather Wing VFG Paris
Rose Valois was an innovative Parisian hat designer of the 1930s who continued to produce wonderful hats even under Nazi occupation, using throwaway materials like paper and wood shavings. This vintage hat is apparently an authorized reproduction, probably predating WW2.
Sculptural pillbox with a dramatic feathered wing projecting from the front. Labeled size 22.5
FABRIC/COLORS: Wool felt with a plush surface in gray and dijon yellow
TAGS: Reproduction of Original, Rose Valois, Paris
CONDITION: Small scattered partial thickness divots, presumptive moth nibbles.