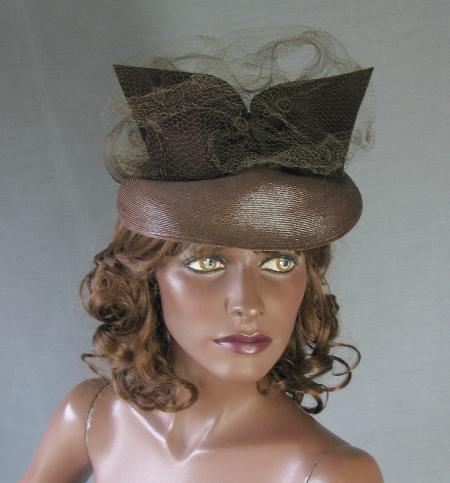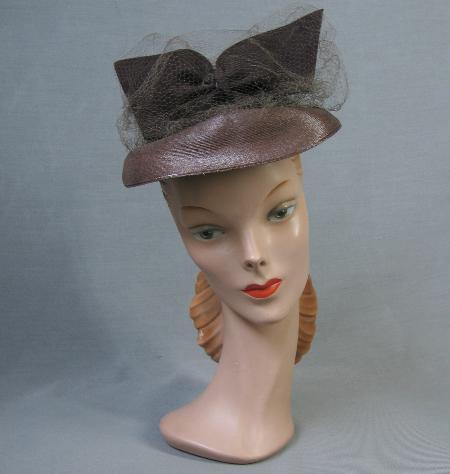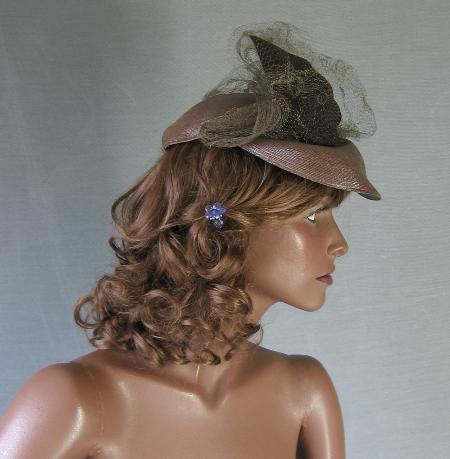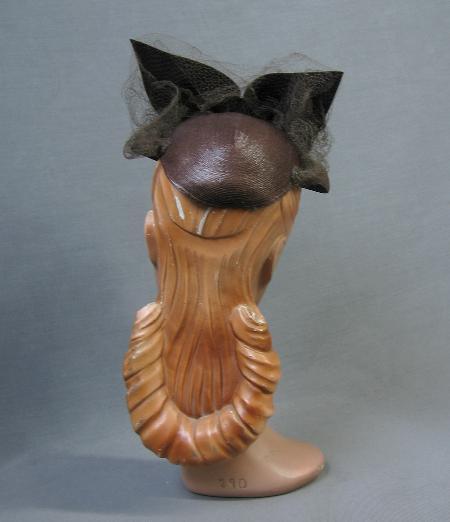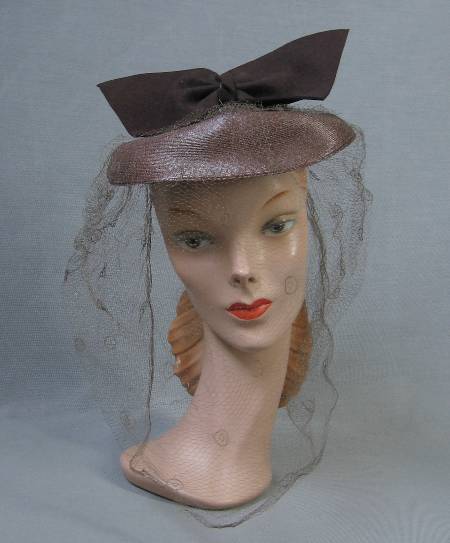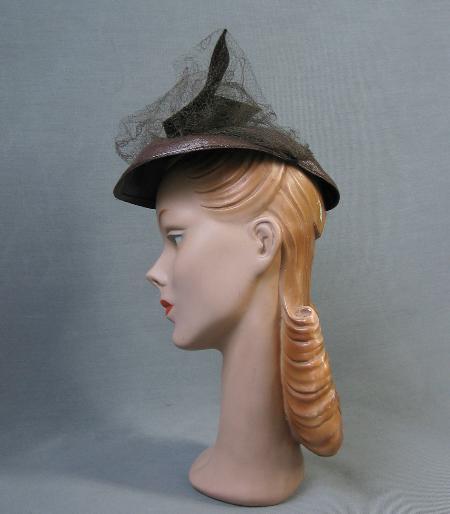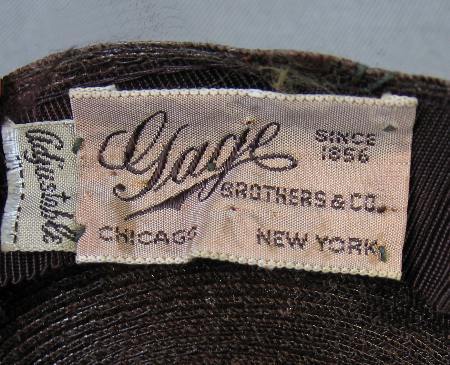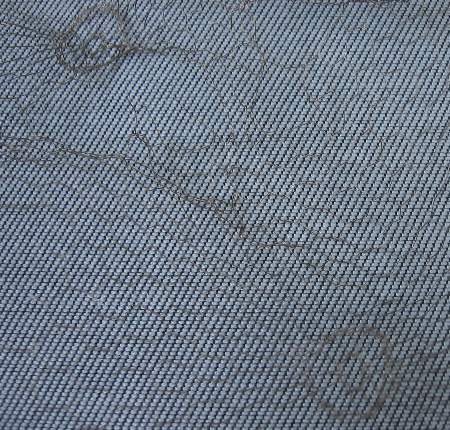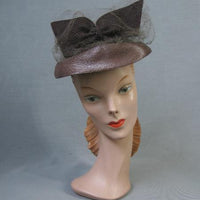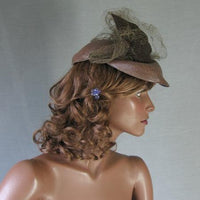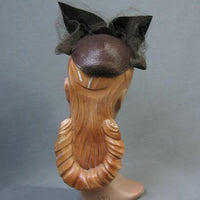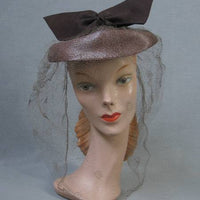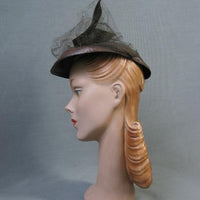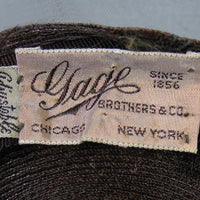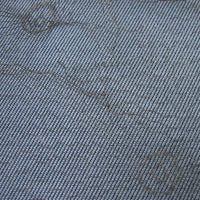 40s Women's Tilt Hat by Gage Vintage 1940s Cap Doll Winged Bow VFG
This vintage 1940s tilt hat is truly fabulous! The hat consists of an oval cap with a soft curved brim that wraps from the front around to the sides. A chic oversized winged felt bow perches on the front of the cap where it meets the brim. A delicate veil with a novelty weave that reminds me of bullseyes is attached to the front 3/4 of the cap, drifting over the brim. In some of the photos, I have positioned the veil back and over the bow to help it sit more pertly. It's also a great way to get some veil effect despite the small holes in the veil (see Condition report).
SIZE: It should be one size fits most, if not all. The  cap part of the hat is 8" long by 6.5" wide, inner circumference 19.5". The front brim is about 3.5" wide at its largest, which is center front.
MATERIALS/COLORS: The body of the hat is finely woven polished straw. The bow is made of felt. Color is bittersweet chocolate brown.
TAGS: Gage Brothers & Co., Chicago New York, Since 1856. A smaller attached tag says Adjustable.
CONDITION: Some holes in the veil, the largest about 1.5" diameter. No other issues noted.