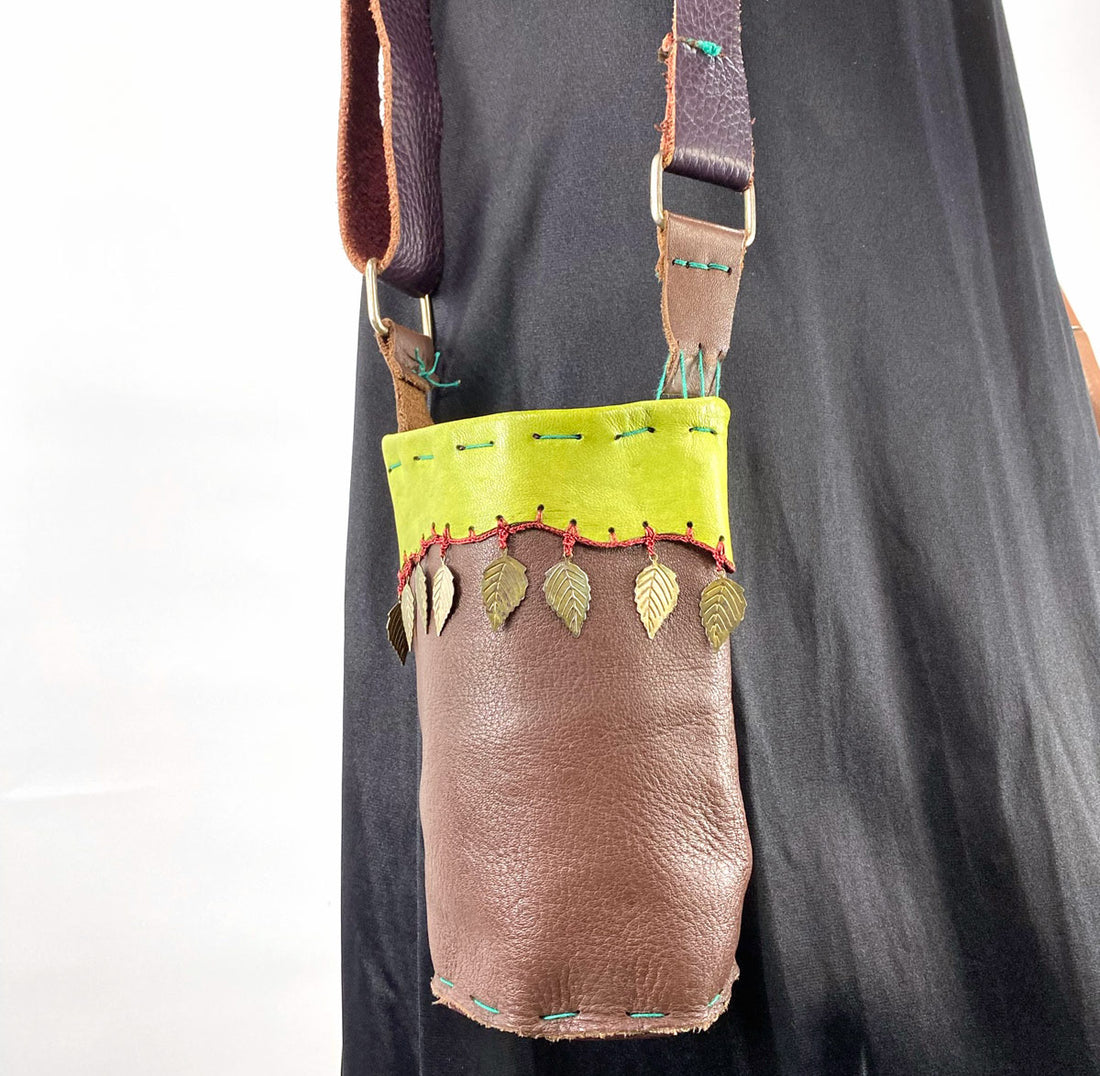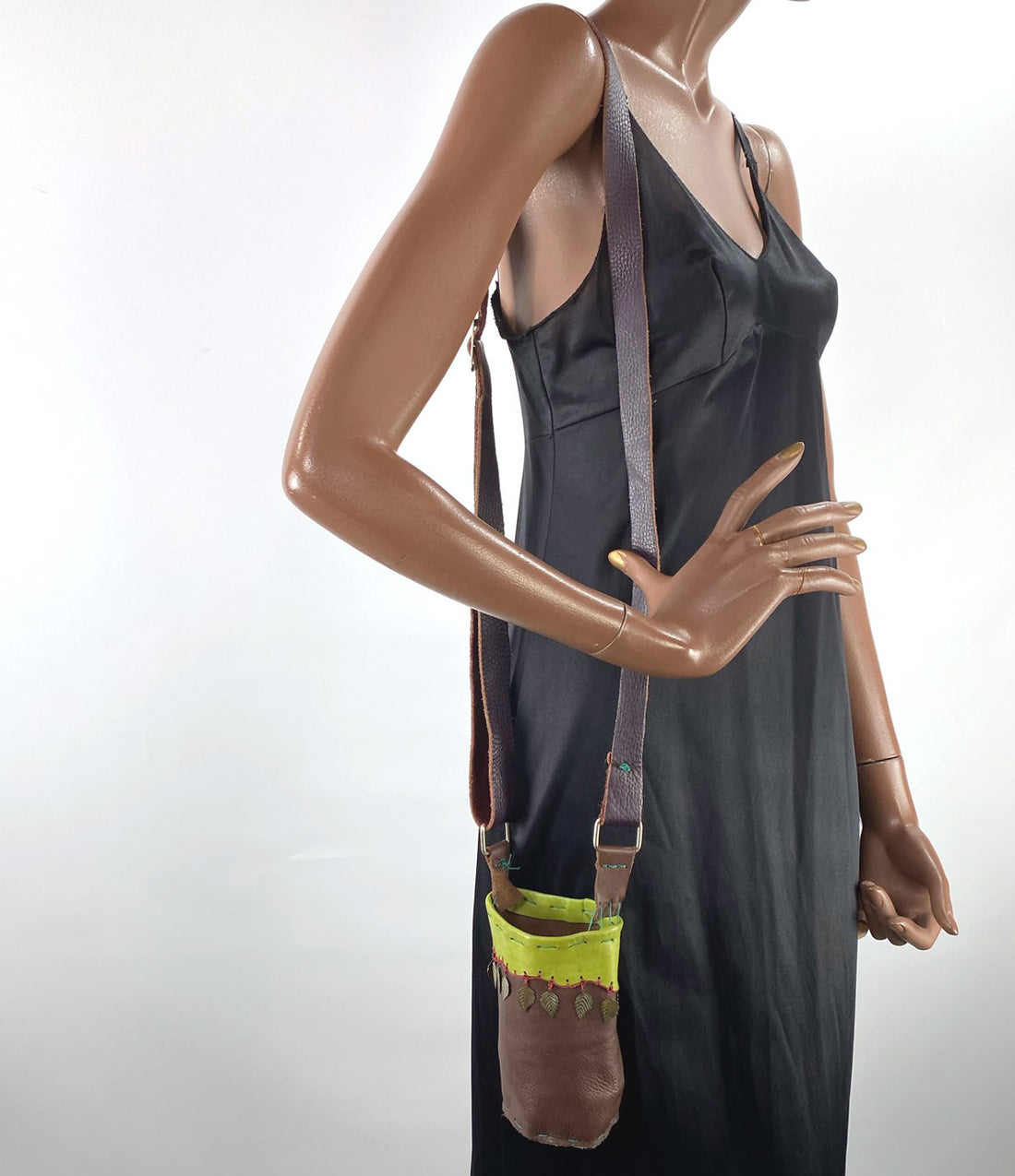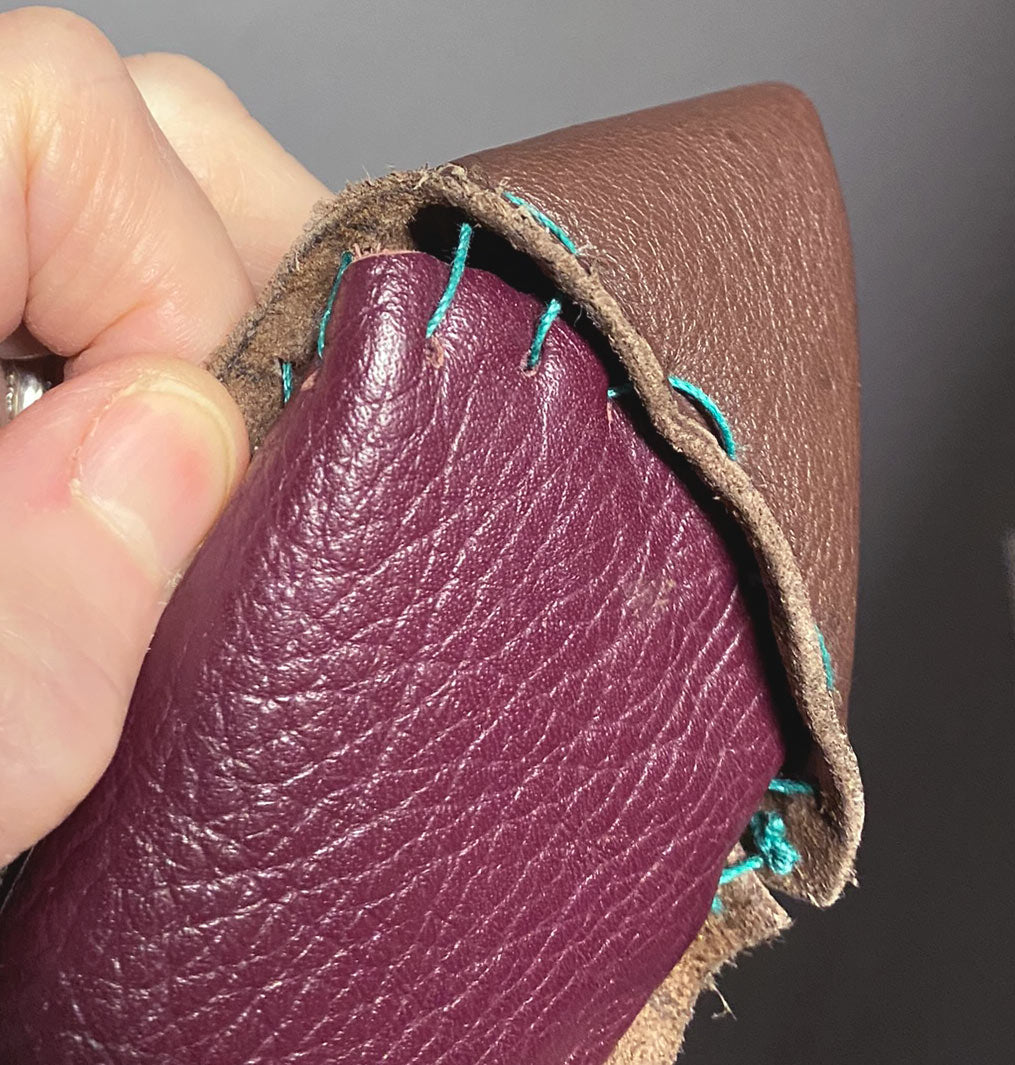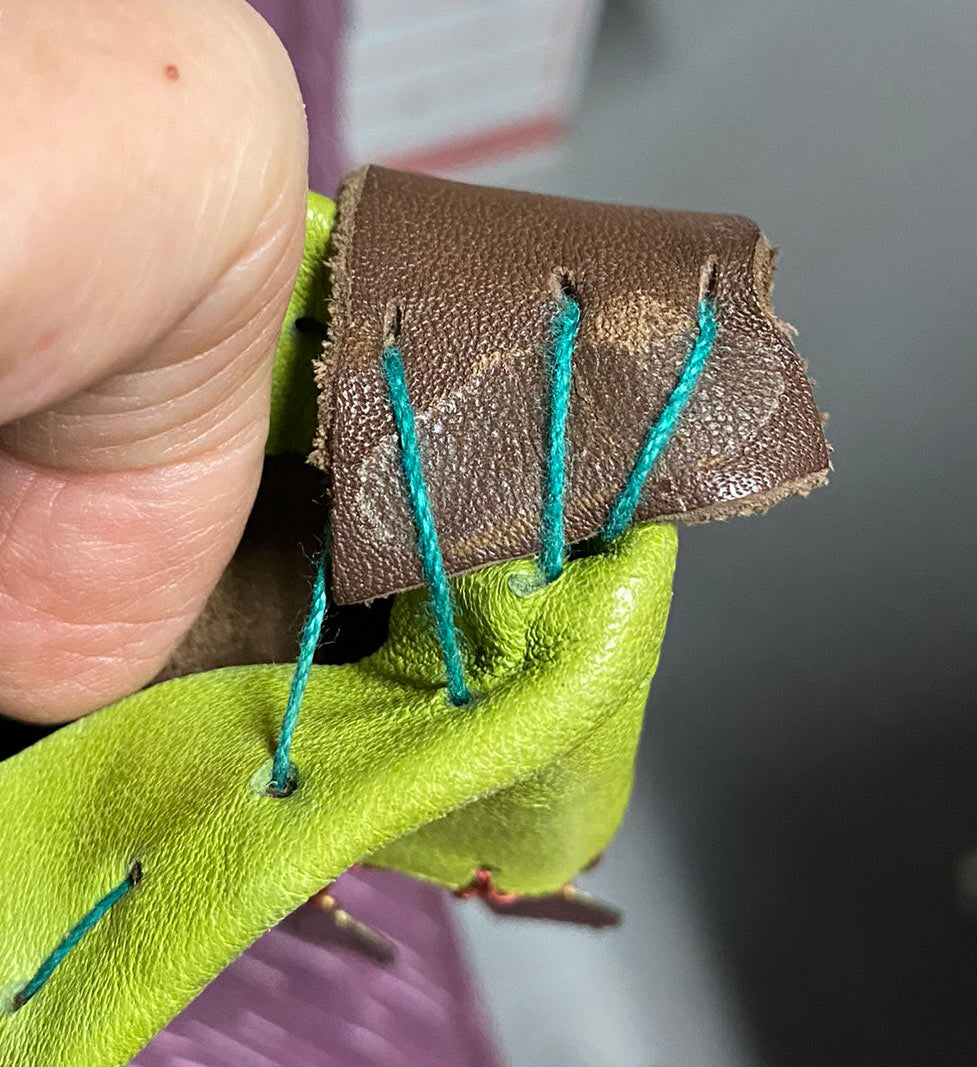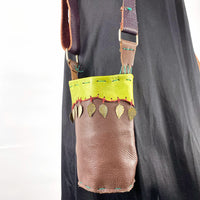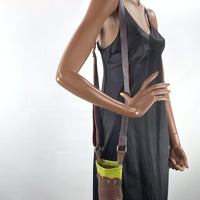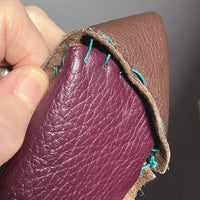 80s 90s Handmade Small Bucket Bag Vintage Hippie Boho Crossbody Tiny Tote VFG Artisan
Very Bohemian "Nothing Matches" bucket bag made by hand out of a charming mix of materials. The bag is unlined, the strap is adjustable

SIZE:
| | | |
| --- | --- | --- |
|  Measurements | Inches | Centimeters |
| Width at base | 3.25" | 8.25 |
| Height | 6.5" | 16.5 |
| Strap length | 39" to 70" | 99 to 178 |
MATERIAL/COLORS: Two different shades of brown leather (body and strap) with reddish purple leather for the bottom and spring green leather for the top. The whole thing is stitched together with a sturdy gauge of dark teal thread. Light weight brass leaves dangle from the scalloped edge of green leather, attached by rust colored chain embroidery. The strap has three utilitarian metal buckle type pieces, the larger of which lets the strap adjust length by sliding.

TAGS: No tags

CLOSURES: No closures

CONDITION: No stains, holes, or tears. There might be 1 or 2 leaves missing from the trim at the sideseam - their placement is eccentric so it's difficult to be certain. If you are going to put much weight into the bag, you may want to reinforce the stitching at the bottom - it's all intact, but I'm not sure it will stay that way if the thread has to work too hard. Similarly, the green embroidery thread that runs along the top folded edge of the bucket, also secures the straps to the bucket, and would benefit from some additional reinforcement. The price is friendly, so these simple fixes might be considered Sweat Equity.