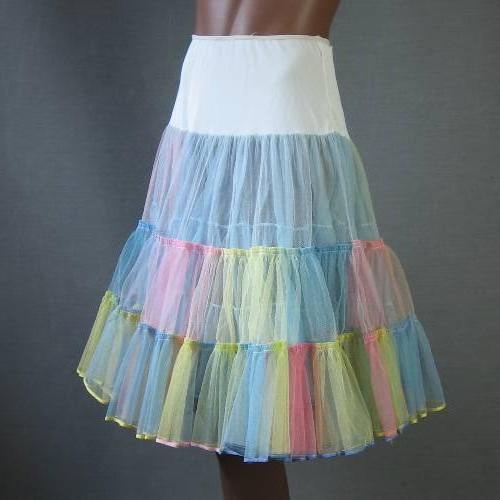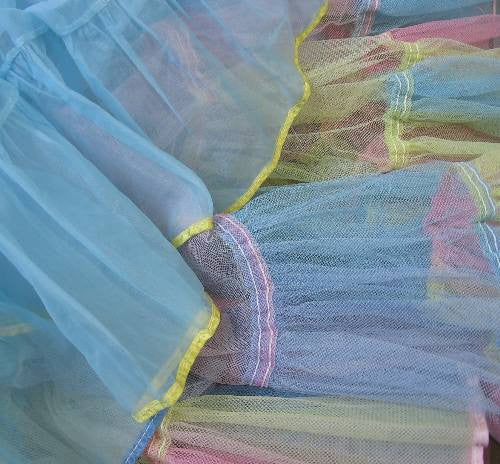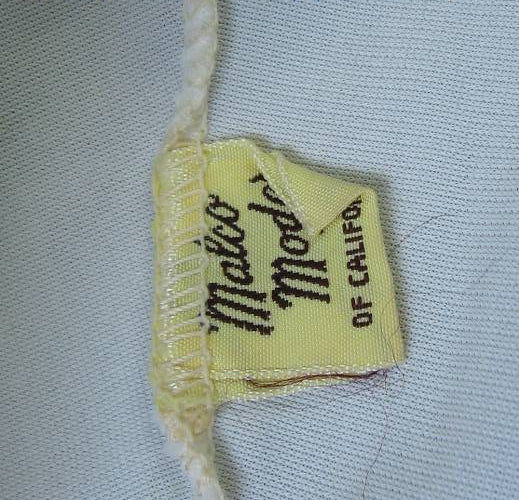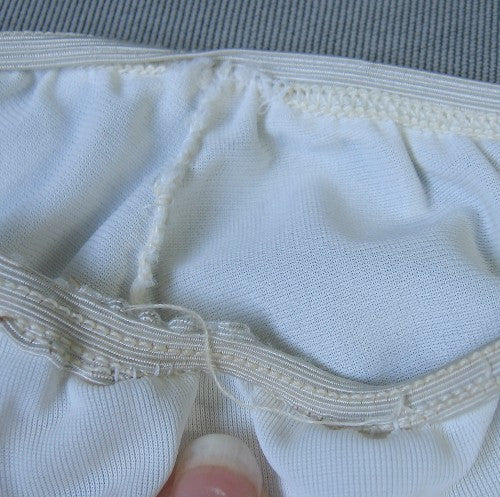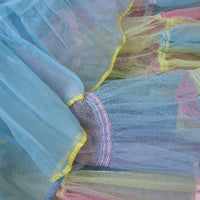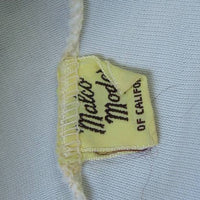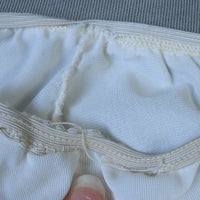 50s Women's Crinoline Slip Vintage by Malco Modes Pastel Rainbow Ombre Tiered Net Pink Blue Yellow VFG
This vintage crinoline is just gorgeous, and so unusual - I've never seen one with the ombre pastel effect! It has an elastic waist, with top tier of white nylon jersey. From there, it's an explosion of pastel color. There are three tiers of nylon net, each one with an ambre fade of color from pink to yellow to light blue. The bottom hem is edged in silky bias tape that switches from pink to yellow to blue at a different rate than the net, so edging colors sometimes show a delightful contrast with net colors. The petticoat has an underlayer of light blue organza-type fabric, also three tiered and also edged with the three colors of silky bias tape binding.
SIZE: Labeled S, but can go bigger - see measurements
| | | |
| --- | --- | --- |
| Measurements | Inches | Centimeters |
| Waist: Unstretched/stretched | 18"/33" | 46/84 |
| Hips | 92.5"" | 235 |
| Length | 24" | 61 |
| Sweep | 797.5" | 2017 |
TAGS: Malco Modes of California
CONDITION: I have hand stitched a few open seams in the jersey section between waist and hips - see closeups of finished job. No stains, holes, tears or other issues noted.